---
---
Things To Do
There are a plethora of year-round activities to do in Valdez; one of the prettiest places in Alaska. Valdez is home to many glaciers that can be accessed by boat cruises, vehicles, walking, helicopter, snowmobiles, snow-shoeing, and kayaks (depending on the time of year).
In summer, day-long, half day, and extended tours of Prince William Sound provide some of the best vantage points for viewing mountains, glaciers, and wildlife. Orca and humpback whales, sea otter, sea lions, birds, porpoise and many other animals make their home in the Prince William Sound. Excursion vessels depart from the Small Boat Harbor for sightseeing wildlife viewing.
Kayaking is another way to explore the Sound up close. Fly-outs and drop-offs are possible to remote locations in the Sound and Chugach Mountains, via helicopter or small planes. Tours accommodate all ages and skill levels. Wintertime brings tons of snow and creates a perfect playground for winter sports, such as skiing, snowboarding, heli-sports, snowshoeing, ice climbing, snowmobiling and more. Valdez is a fantastic place to explore Mother Nature and all she has to offer.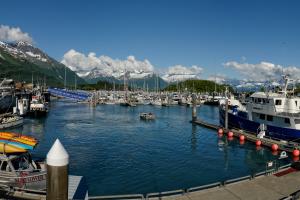 Discover the latest updates on what's open in Valdez. Tour operators, fishing charters, boat charters, museums & attractions. Discover More
Things To Do For Kids
Bringing the whole family? You'll find our list of fun kids activities useful. Valdez has a full range of year round, indoor and outdoor, activities for children to experience the charm and wonder of Alaska.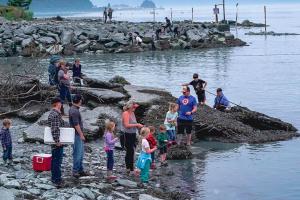 Discover fun kids activities in Valdez and make memories to last a lifetime! Discover More