---
---
Mountain Man Hill Climb
Mountain Man Snowmachine Hill Climb: This event takes place every April in Thompson Pass, just north of Valdez on the Richardson Highway, where snowmachiners attempt to cruise their machines up a 1,700-foot slope to successfully reach the top and claim a winning time. This is a spectator-oriented event with high-stakes action.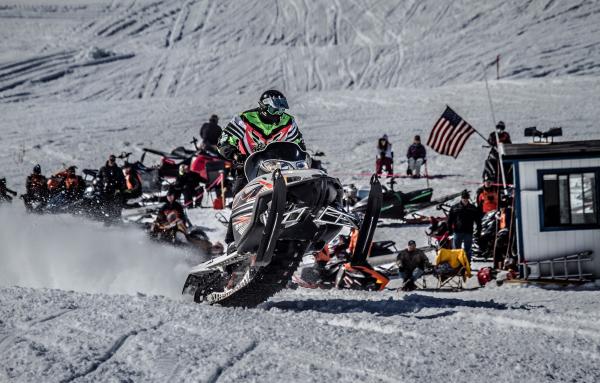 Photo from Valdez Snowmachine Club
2021 Hill Climb
The 2021 Mountain Man Hill Climb is scheduled for April 2021. More updates will be forthcoming.