---
---
Thompson Pass
Thompson Pass is a 2,678-foot high mountain pass through the Chugach Mountains near Valdez, Alaska. The Thompson Pass Pack Trail runs through sections of the Pass. 
How To Get There
Take the Richardson Highway north from Valdez or south from Glennallen. 
History
By the end of 1976, sections of the Trans-Alaska Pipeline had been laid through Thompson Pass. 
Activities 
Thompson Pass is heavily used by recreationists year-round. During the winter, a number of ski runs are used by downhill skiers and snowboarders. In the summer, the area is a popular site for hiking and berry picking. 
Several annual winter sporting events take place every year in Thompson Pass. These include the Fat Bike Bash's Extreme Downhill Race, the Alaska Kite Festival, and the Mountain Man Hill Climb snowmachine race.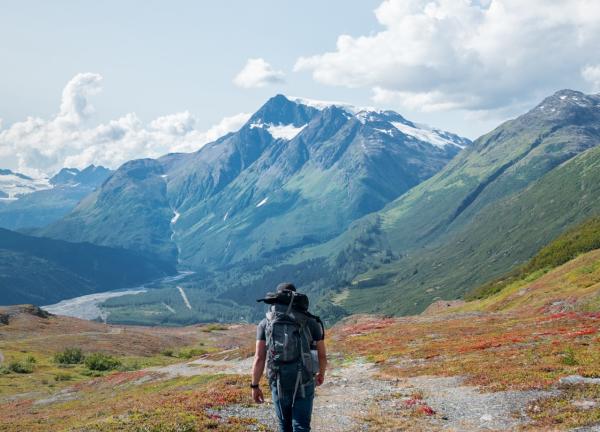 A hiker in on the Thompson Pass Pack Trail. Photo by Daniel Barbero
Labeled photo of ski runs in Thompson Pass. Image from the Valdez Avalanche Center.