---
---
On your way into Valdez stop at Worthington Glacier, one of Alaska's most accessible glaciers. The glacier may be seen from the road while driving along the Richardson Highway to or from Valdez, or may be viewed from the Worthington Glacier State Recreation Site in Thompson Pass. 
The Recreation Site is on the Richardson Highway at Milepost 29. Easy accessibility off the highway provides excellent views of the Worthington Glacier, which melts and flows into the Tsina River. The recreation site provides interpretive signage along a paved wheelchair-accessible trail from the parking lot to a viewing platform situated just a short distance from the toe of the glacier. This site is open until closed by winter snow and ice conditions. Please help avoid litter and pack your trash out with you. The area is maintained by the Valdez Adventure Alliance.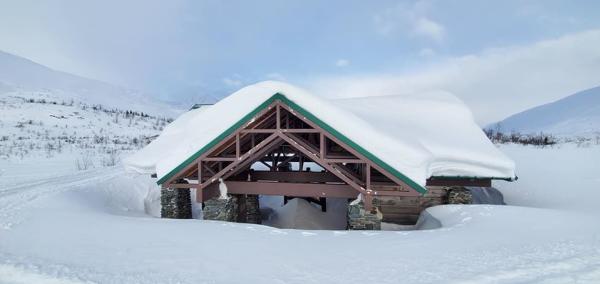 Worthington Glacier State Recreation Site in winter. Photo by Cody Allen. 
How To Get There
The glacier is approximately 29 miles outside of Valdez. Watch for the sign to Worthington Glacier, pull into the parking lot and walk a very short distance to the viewpoint of this beautiful glacier. There is even a pathway for wheelchairs. Observing Worthington Glacier from the viewpoint is the safest way to see this amazing glacier. 
View more Valdez maps. 
Safety & Etiquette
Important Summer 2021 update from the Valdez Adventure Alliance: "The Worthington Glacier Ridge Trail (the unpaved trail with the steep entry to the left side of the small building) is closed for the 2021 season for your safety. There are posted signs and safety tape up. Please do not ignore these. All the main parts of the recreation site are open -- the paved trail to the foot of the moraine, the viewing platforms, pavilion, bathrooms."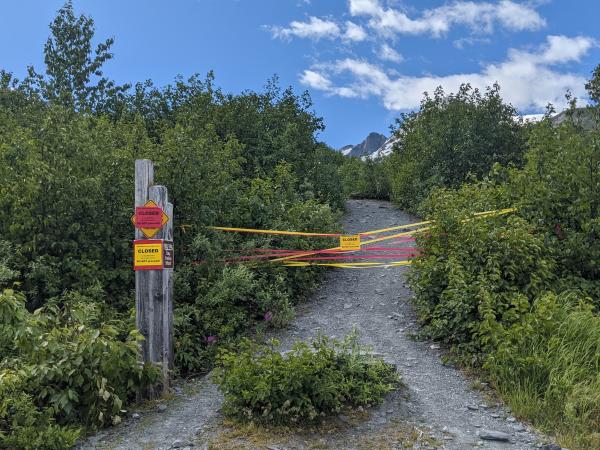 Photo from Valdez Adventure Alliance
National Natural Landmark
Worthington Glacier was designated as a National Natural Landmark by the National Park Service in 1968. The dedication reads: "This site possesses exceptional value as an illustration of the nation's natural heritage and contributes to a better understanding of the environment." A plaque is located at the state recreation site.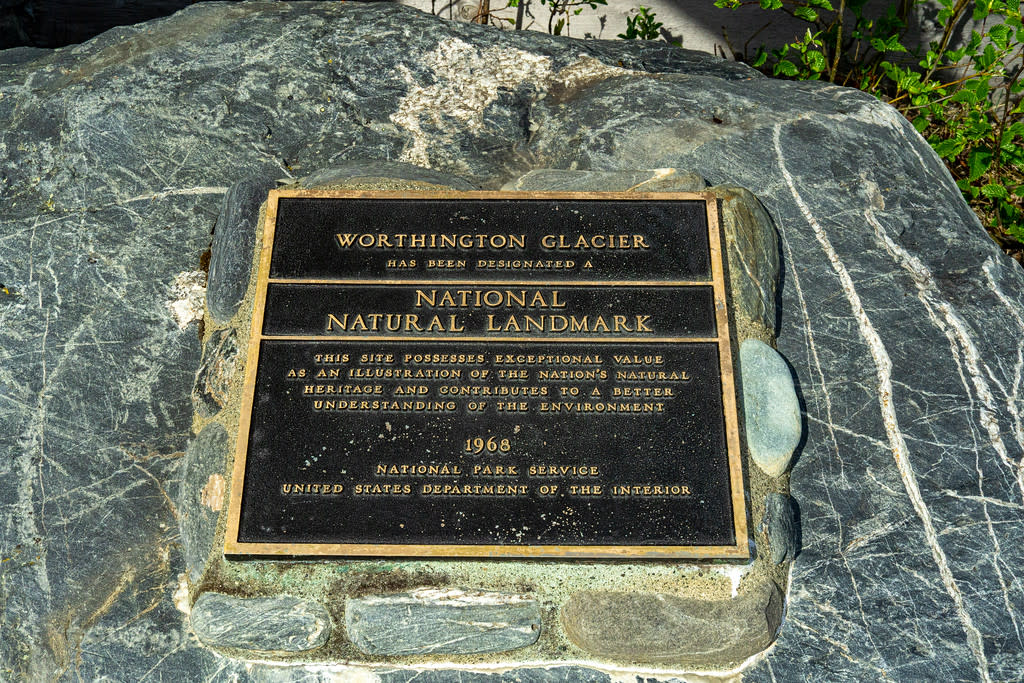 Photo by Jiyeon Juno Kim