---
---
Blueberry Lake
Blueberry Lake is a high alpine lake located in Thompson Pass, 24 miles north of the town of Valdez. There is a campground along the shore, Blueberry Lake Campgrounds, which is open during the summer. The lake offers excellent fishing for grayling.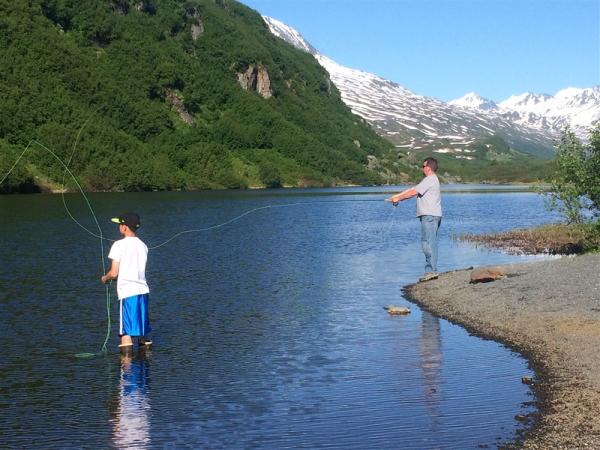 Fishing in Blueberry Lake. Photo from Valdez Adventure Alliance. 
Getting There
Blueberry Lake is located on Mile 23 of the Richardson Highway. Take the Richardson Highway north from Valdez or south from Glennallen and you'll pass by the lake along the way. 
See more Valdez maps.