For a small town, Valdez, Alaska's eating scene really packs a punch.
Maybe that's why we say: small town, big attitude! Here's a guide to help you explore the international food options around Valdez – where to get foreign and not-so-foreign food. We'll be eating Thai, Cal-Mex, Italian, Filippino, and Cajun meet Alaska Food Truck! And that's not all.
Note: Most eateries listed serve a wide variety of food. We're just highlighting the international dishes in this article.
New Orleans Cajun
Find incredible southern creole food with an Alaskan Twist at Poor Betty's. Conveniently located outside Valdez Brewing so you can feast after a local brew. Bringing a little piece of Louisiana to Valdez with fish and chips, Po'Boys, breaded shrimp and halibut and more! (Open 2-8pm daily, closed Wednesdays)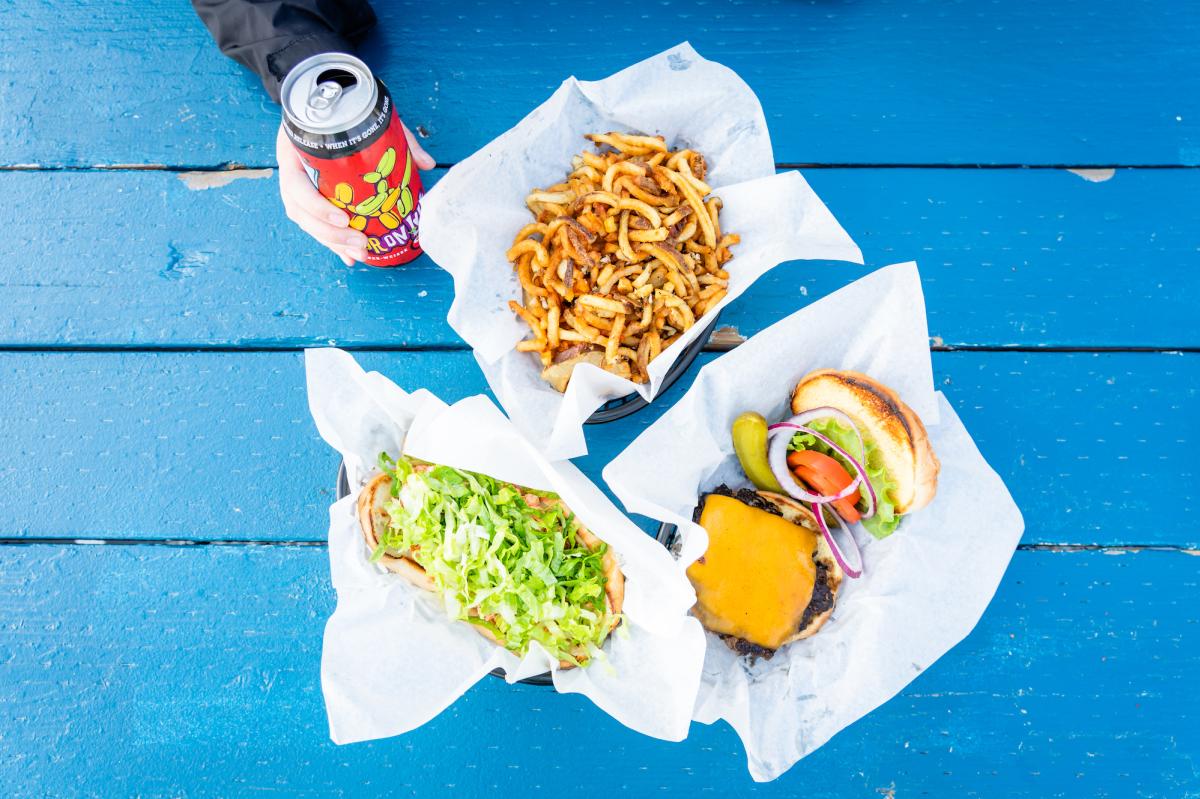 Photo credit: Jiyeon Juno Kim
American
We challenge you to find a better burger in the whole of the 49th State! Old Town Diner, a classic greasy spoon, serves up delicious burgers, chicken tenders, fried seafood, and sides "the old-fashioned" way. Open for lunch and dinner. (Open Wednesday - Sunday 11:30am-7:30pm)
For another home-cooked old favorite, stop by The Potato for breakfast, lunch, or dinner. Breakfast burritos, cheese steaks, wraps, and more, all served up with world-class, hand-cut curly fries. (Open daily 7am-9pm)
Chinese
Fu Kung is an old Valdez standby, a restaurant locals have counted on for serving up hot Chinese dishes for the past 25 years. They offer all the classic Chinese favorites as well as a long list of sushi rolls, and even Thai options. Look out for lunch specials or go late in the evening. (Open daily 11am-11pm, Sunday 4-11pm).

Photo credit: Jiyeon Juno Kim
Cal-Mex
Another outstanding food truck with outdoor seating near the waterfront, Nat Shack is the place to go for artisan tacos and Southwestern fare. Try the halibut tacos, a burrito, or crunch wraps. Feast on the best Cal-Mex cuisine in Alaska. (Open daily 11am-9pm)
Italian
The Stampmill, on Egan Ave, serves up hot stone-baked artisan pizzas as well as pasta and sandwiches along with a great variety of draft beers to wash it down. (Open daily 4-10pm.) Pop into perennial favorite Mike's Palace for more delicious pizza and Italian favorites, as well as Greek, Mexican, American, seafood & steaks, and homemade fresh bread. Located in the small boat harbor. (Open daily from 11am - 10 pm; until 11pm on Friday and Saturdays).
Filipino
Although Google describes them as an "unfussy tavern for American grub & brews" The Fat Mermaid is a local favorite serving up delicious seafood entrees and more. Ask the staff about Filipino specialties and deserts. Not to mention prime real estate on the Valdez waterfront. Open for breakfast, lunch, and dinner. (Open 7am-11:30pm daily)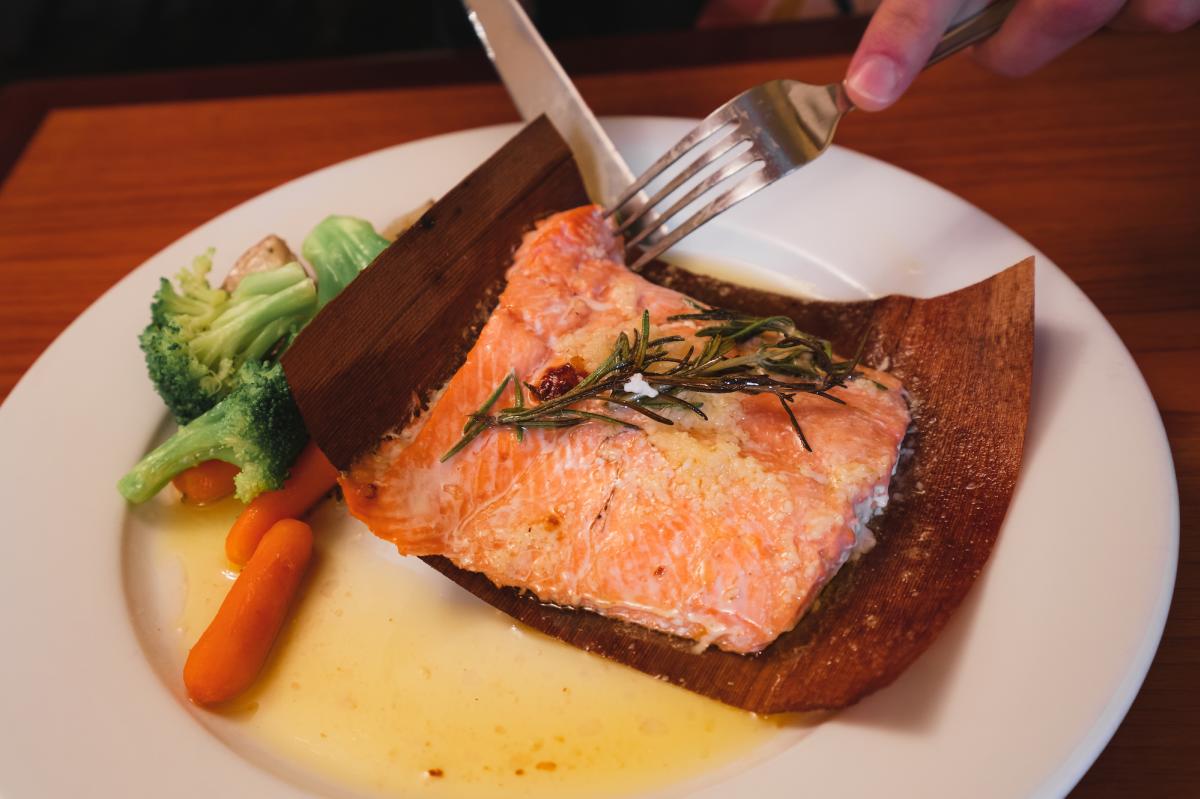 Photo credit: Jiyeon Juno Kim
Seafood
Steaks and local Alaskan seafood, specialty burgers, salads, sandwiches & pastas are served up fresh at The Wheelhouse. The only waterside dining in Valdez is located in the Best Western Hotel, right on the boat harbor. (Open 5-10pm Tuesday through Saturday.)
Local Beers
Beer counts as food, right? Hit Valdez Brewing for 9 beers on tap, all made right here, along with 2 homemade sodas for those looking for non-alcoholic options. Relax after a long day fishing, hiking, backcountry skiing, or the many other great adventures awaiting you in Valdez.
If it's Saturday, visit nano-brewery Growler Bay Brewing Co.'s historic taproom, which survived the great Alaska earthquake of 1964. Locally owned and operated, Growler Bay is committed to hand crafting exceptional beers and supporting the Valdez community in their family-friendly taproom.
Now you've got plenty of options to try various delicious international foods on your next visit to Valdez!