---
---
Kids Activities in Valdez
Valdez, Alaska is a small, safe, easily walkable town year round, making it an great location for fun family adventures. 
Winter
Snow Sports for All Ages
Visiting Valdez in the winter time is a great way to introduce children to the fun of Alaskan winter sports. Kids snowmachine races are held around town annually by the Valdez Snowmachine Club. Another recurring event is the "Headlamp Hustle", a snowshoe race for all ages part of KVAK Radio's Frosty Fever festival. Just five miles outside of town is Salmonberry Ski Hill. This slope is great for families and beginners learning to ski or snowboard. The slope features a rope tow and low angle groomed terrain. Additionally, a warming hut is available to relax or enjoy lunch.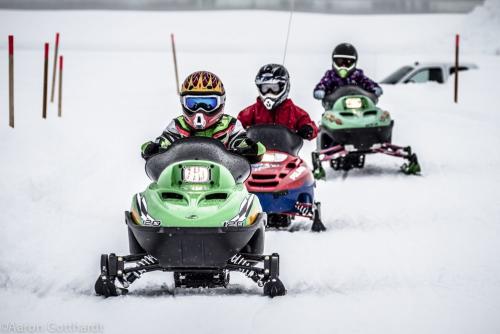 Photo by Aaron Gotthardt
Snowshoe to Valdez Glacier
If you're in Valdez for the winter, consider introducing your children to a great Alaskan adventure: snowshoe over Valdez Glacier Lake and access Valdez Glacier and its famous ice caves! In the winter, Valdez Glacier Lake becomes a frozen wonderland, where massive icebergs form into amazing natural sculptures. Ice skating, snowshoeing, skiing, or snowmobiling are also possible on this lake during certain times of the winter. Please be sure to check and make sure this lake is completely frozen before going on it. Safety first and have fun exploring.
Photo by Leigh Coates
Spring
Kids Bike Parade
If you're visiting Valdez in April, don't miss the Kids Bike Parade. This family friendly event is part of the Fat Bike Bash, an annual festival organized by the Valdez Adventure Alliance. The kids bike rodeo and parade are completely free! Any and all cyclists are welcome. The kids bike parade starts with a family-friendly party followed by a bike parade through Valdez. Awards are given for best bike decor, best costume and best group theme after the parade.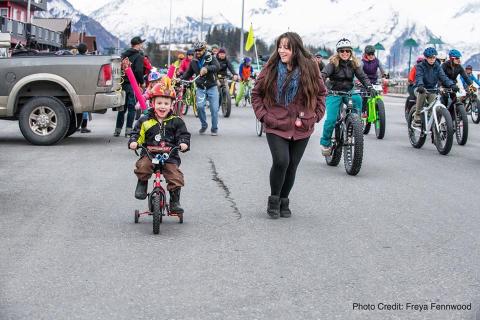 Photo by Freya Fennwood
Valdez Fly In
The Valdez Fly In takes place the second weekend in May, with a wide array of events for the whole family. Kids will LOVE watching the small planes take off and land, as well as the aerial acrobatics performance and watching planes pop balloons mid-air in the "Balloon Bust" competition. The events take place at the Valdez Pioneer Field Airport just outside of town.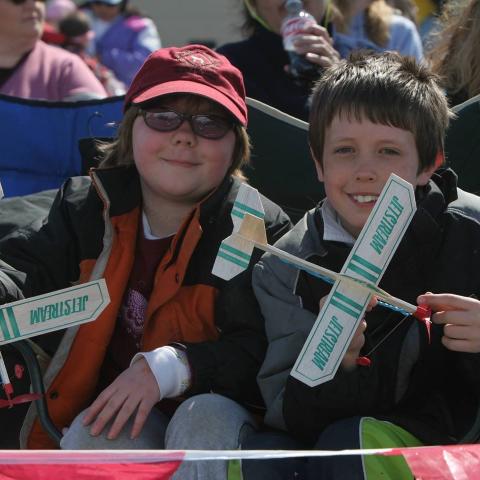 Photo from Valdez Fly In
Summer
Fourth of July Parade
Every summer Valdez continues the great American tradition of having a Fourth of July parade through town. Our small town atmosphere makes this event a safe and fun experience. Children can watch the parade and receive candy, or participate in the parade themselves by riding bicycles through Valdez.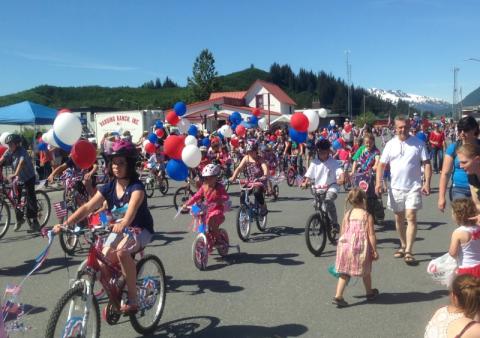 Photo from Valdez Convention & Visitors Bureau
Kids Pink Salmon Derby
Pink salmon are a great introduction to fishing for kids because the pinks are plentiful, easily accessible and a lot of fun to catch. This event is part of the annual Valdez Fish Derbies. Kids win great prizes and the family friendly barbecue tops off the fun day. Bring the family, and watch your kids get hooked on fishing in Valdez, Alaska!
Kids ages 5-16 can participate in the Kid's Pink Salmon Fishing Derby for free. The Kids Fishing Derby takes place in July. There is a free BBQ and kids can win prizes and take part in fun games.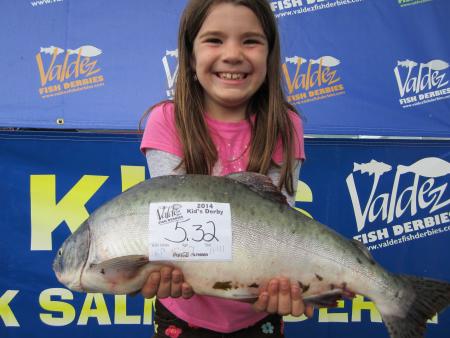 Photo from Valdez Fish Derbies
Kids Carnival Games at RHR
The Friends of the Valdez Animal Shelter sponsors a host of fun and interactive kids carnival games each year from NOON-4PM at the Richardson Highway Rendezvous Music & Art Fest. Games include bean bag toss, knock the can, wacky golf and more. Kids can earn tickets at each game and later purchase prizes from the RHR booth. Each game does require a ticket to play, which can also be purchased at the main RHR booth. Proceeds benefit the Valdez Animal Shelter.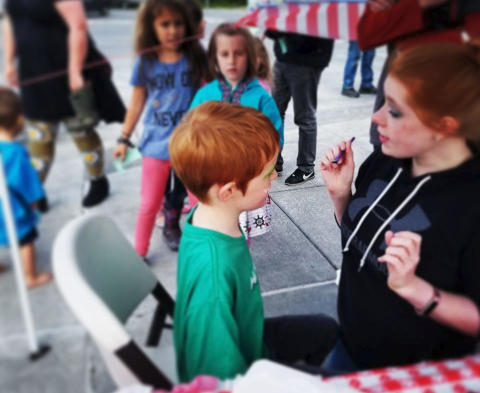 Photo from Richardson Highway Rendezvous
Autumn
Fall Fun
After the summer winds down, you'll find the road to Valdez (the Richardson Highway) a perfect escape into the beauty of our local fall colors. Valdez's easy hiking trails make for a great opportunity to introduce children to the changing leaves. While in town, check out the fun kids activities around Halloween: a town-wide organized (and safe!) Trick-or-Treating event takes kids through the local businesses and community organizations in our town center. Parks and Recreation also hosts an annual Halloween Carnival for more festive fall fun!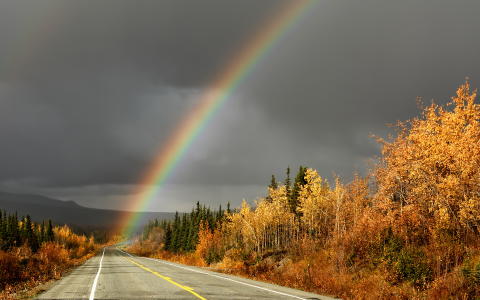 Photo by Gary Minish
Year-Round
Museums
There are three museums in Valdez: the Valdez Museum & Historical Archive, which is open year round, as well as the Maxine & Jesse Whitney Museum at Prince William Sound College and the Valdez Museum's "Remembering Old Valdez" exhibit at the Museum Annex, which are open in the summer. Our museums offer informative and exciting exhibits for all ages. Children's educational activities help kids to learn about the wildlife and Native heritage of Alaska, as well as Valdez's rich history and culture.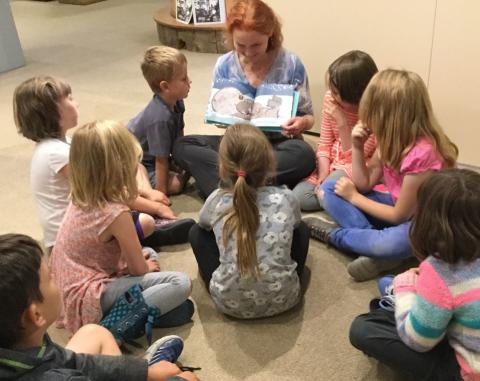 Photo from the Valdez Museum & Historical Archive 
Explore the Outdoors: Easy Trails
Valdez offers great trails that are well maintained and family friendly. In the wintertime, consider free snowshoe rentals from Prince William Sound College, and snowshoe Homestead Trail, a short maintained trail that follows along Mineral Creek to Port Valdez. In the summer time, Homestead is an excellent walking trail for spotting local plants and wildlife. Dock Point Trail is a little bit longer, but well worth the effort, offering amazing views of Port Valdez. Discover our list of 5 Easy Hiking Trails.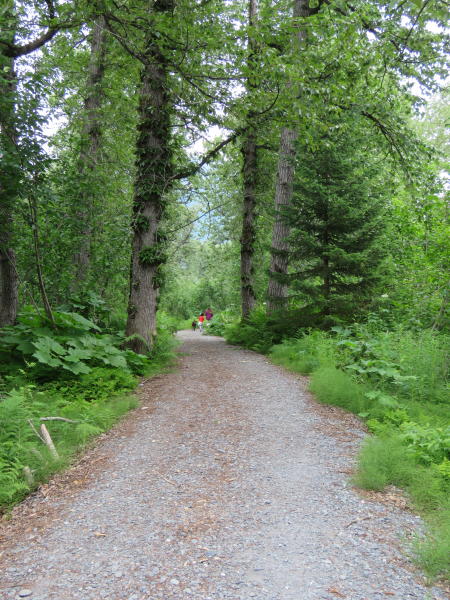 Photo by Selah Bauer