---
---
5 Easy Hikes in Valdez
Looking for easier hiking trails to explore while in Valdez? These five trails are great for families with children, senior citizens and everyone. 
Located on Civic Center Hill in downtown Valdez, Overlook Trail is one of Valdez's most accessible trails for all ages, with wooden-steps and railings provided along this short path. Overlook Trail offers a great view of town, the Chugach Mountains and Port Valdez.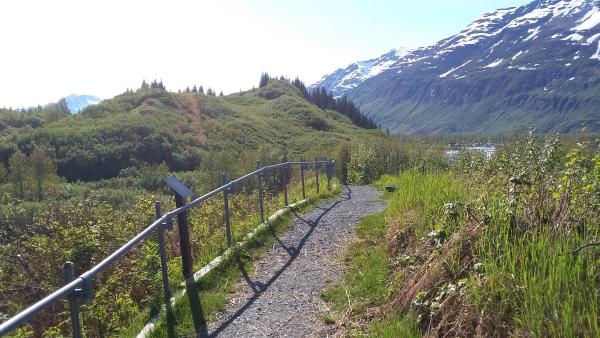 Photo by VCVB
The trailhead for the Meals Hill Trail is located along Hazelet Avenue, opposite of Overlook Trail and near the Kelsey Dock. Several view points and overlooks are available on the trail, some facing south towards Port Valdez and the Alyeska Oil Terminal, as well as others facing north towards town and Mineral Creek Canyon.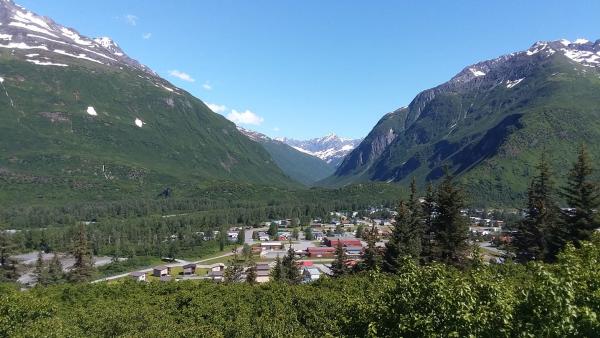 Located off of Homestead Road and along the lower portion of Mineral Creek, you can follow the easy and well maintained Homestead Trail down to the beach where Mineral Creek meets the waters of Port Valdez.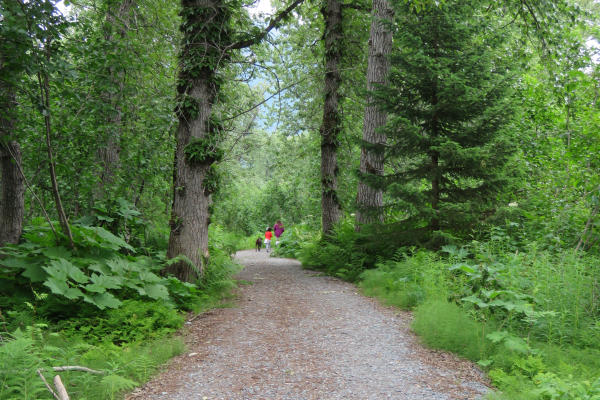 Photo by Selah Bauer
This is a longer trail, at 6 miles in either direction, and does become more rugged near the end. However, more leisurely hikers should consider the first section of Mineral Creek Trail, which follows a gravel road to a series of waterfalls.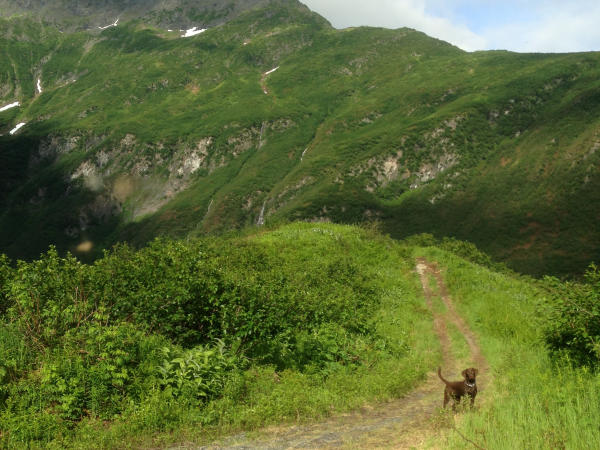 Photo by Selah Bauer
If you only have time to do one hike in Valdez, this is the one. Dock Point Trail is a loop, less than a mile long, along a narrow peninsula with Harbor Cove on one side at the Duck Flats on the other side.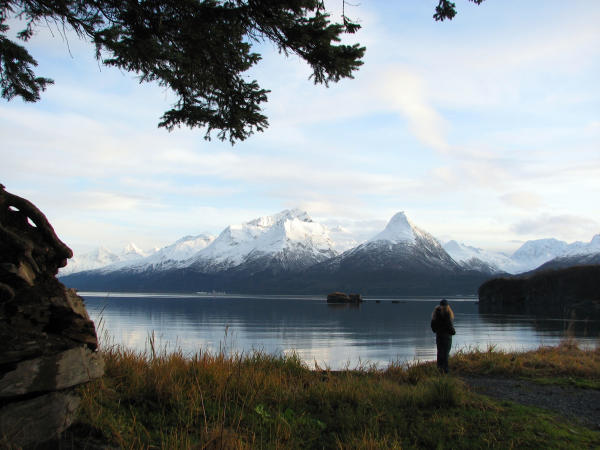 Photo by Selah Prather