---
---
Ruth Pond
"Ruth Pond is a perfect picnic spot which is surrounded by a large grassy area.  It is available for swimming, boating, and soaking up the sun on a beautiful day!  This pond is stocked annually and is a great spot for a family fishing adventure!" City of Valdez
Ruth Pond Park is small pond and public park in downtown Valdez, Alaska. This small park is perfect for relaxing by the pond and is great for children and pets. The pond is also open to fresh water fishing and is stocked with Rainbow Trout. Gear for fishing or other outdoor activities at Ruth Pond can be purchased at our local outfitters. 
How To Get There
The pond is located at the below Civic Center Hill at the corner of Hazelet Avenue and Meals Avenue.
View more Valdez maps 
Amenities
A playground for children is located on one side of the pond. Picnic tables are available to rest or enjoy a snack. Bathrooms are available in a comfort station just east of the Park.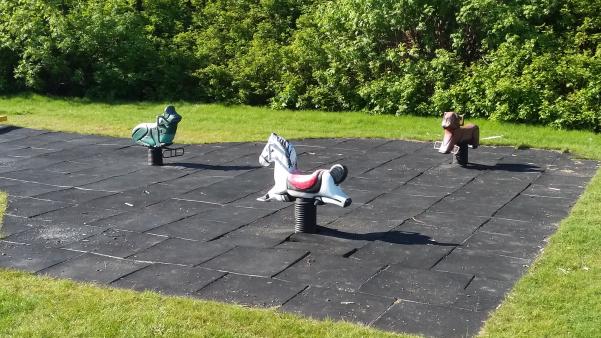 A playground at Ruth Pond. See more kid friendly activities. 
Safety Information
There is no lifeguard on duty, so please supervise your children. A life-jacket station is available at the nearby Kelsey Dock.