John Thomas Kelsey Municipal Dock
The John Thomas Kelsey Municipal Dock (or Kelsey Dock for short, also known colloquially as the "ferry docks" or "cruise ship docks") is a 600 ft. wooden wharf managed by the City of Valdez. The ferry terminal for the Alaska Marine Highway is adjacent to Kelsey Dock. 
The docks are also a recreation area for picnics, events, sightseeing, and fishing. The annual Richardson Highway Rendezvous music festival is held at Kelsey Plaza every August.  
How To Get There
Take Hazelet Avenue south to the waterfront, or take Meals Avenue south and west until it meets with Hazelet. Pass by Ruth Pond and the Valdez Museum Annex and turn right.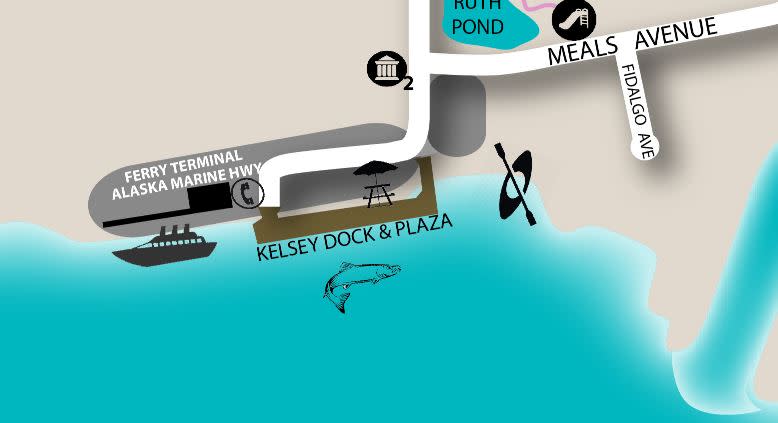 Kelsey Dock and Ferry Terminal. View full map
Amenities
Picnic tables and trash receptacles are available at the dock. The Kelsey Plaza offers rest rooms and event space. A kayak launch is available across from the parking lot. 
The plaza is available to rent for events such as company picnics, graduation parties, and other special events. Contact the Port Office at (907) 835-4564 for rental information.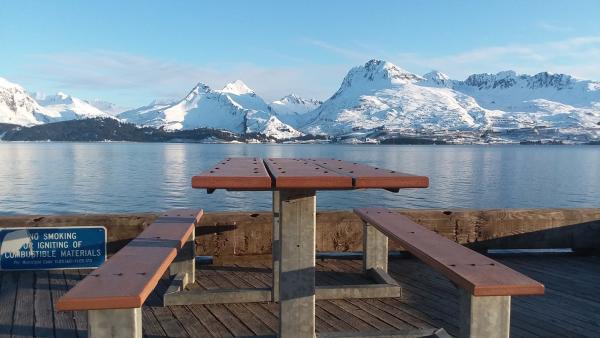 Picnic table at Kelsey Dock offering spectacular views
Fishing
Fishing is available directly off the dock, and is a favorite activity for local families.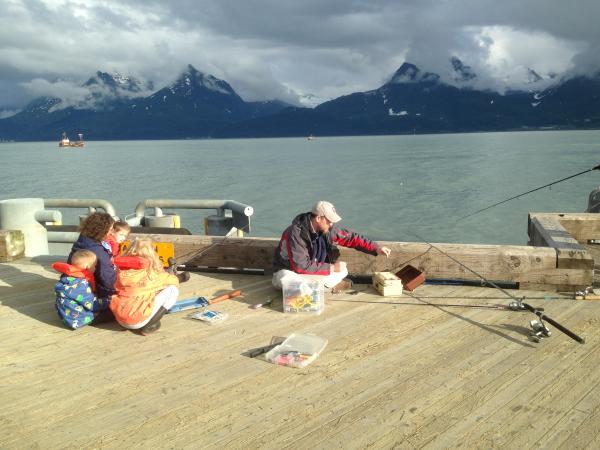 Photo by Selah Bauer
Safety Information
There is no railing on the edge of the dock. A life-jacket station is provided for children to recreate safely on the dock.