Flying into Anchorage or Fairbanks this summer, but can't find a rental car? No worry! As rental cars across Alaska have become scarce in 2021, Valdez offers a perfect alternative. Here's how you can discover Valdez this summer without a car:
Getting Here
Valdez is located at the end of the Richardson Highway, about 5 hours from Anchorage or 7 hours from Fairbanks in terms of driving. However, air and water transportation to Valdez is available for those without a vehicle. Regular flights from Anchorage to the Valdez Pioneer Field Airport, just a few miles out from town, are available with Ravn Alaska or Midnight Air. From the airport, town is only a few minutes away with a quick taxi ride with Valdez Taxi Service. 
Another option is to arrive in Anchorage,  and then travel to the small community of Whittier to catch the ferry to Valdez. Ferry service from Whittier to Valdez is provided by the Alaska Marine Highway, and transports travelers across the beauty of Prince William Sound.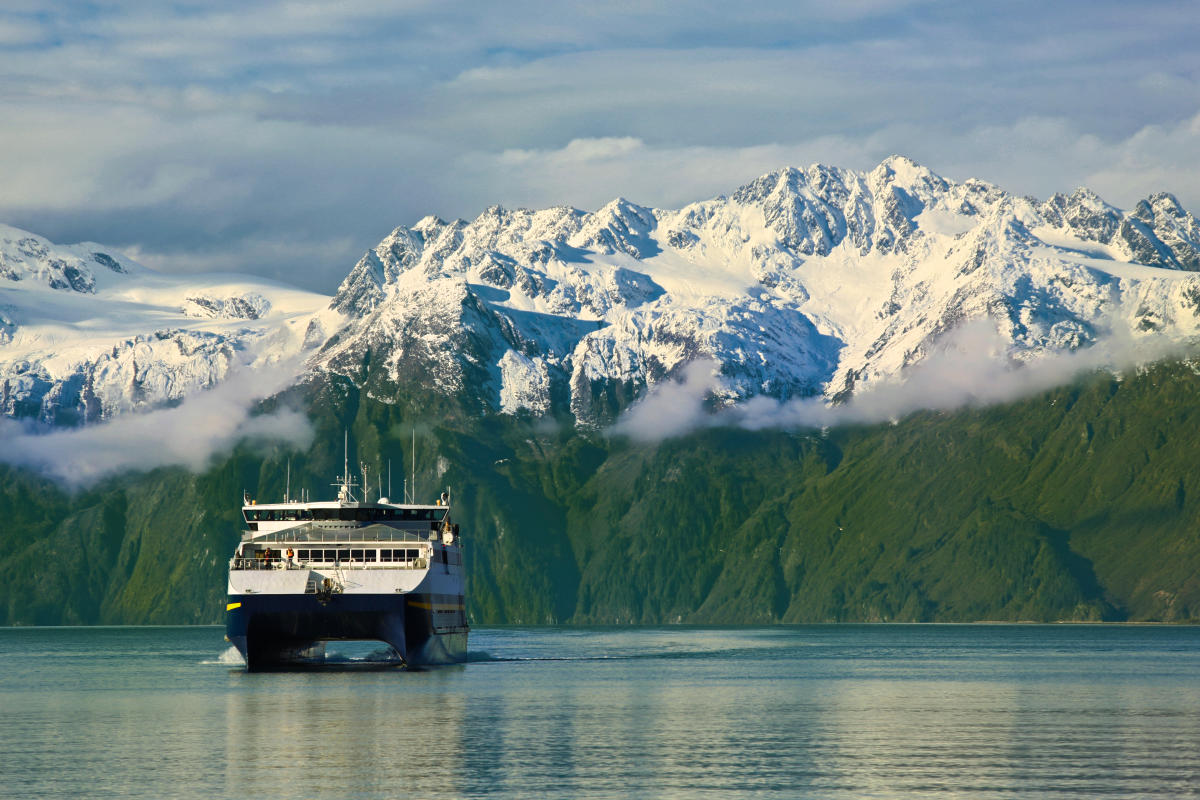 Photo from Seed Media
Getting Around Town
Once you're here, traveling around Valdez is a no problem. Our small town is one of the most easily walkable towns in Alaska, with  restaurants, museums, shops and hiking trails only a few blocks or less from most of our hotels and B&Bs. In fact, Valdez stretches only about a mile from the Chugach Mountains to the waterfront along Port Valdez. 
Another option to travel Valdez in style is with a local bicycle rental. Bike rentals are available locally with Fat Mermaid Bike Rentals and with Valdez Electric Bike and Kayak Rentals. If you're interested in wildlife viewing, you can peddle along the Bike Path that leads out from town along the Duck Flats and all the way out to the Solomon Gulch Fish Hatchery where bears, seals and eagles may be seen feeding on returning salmon.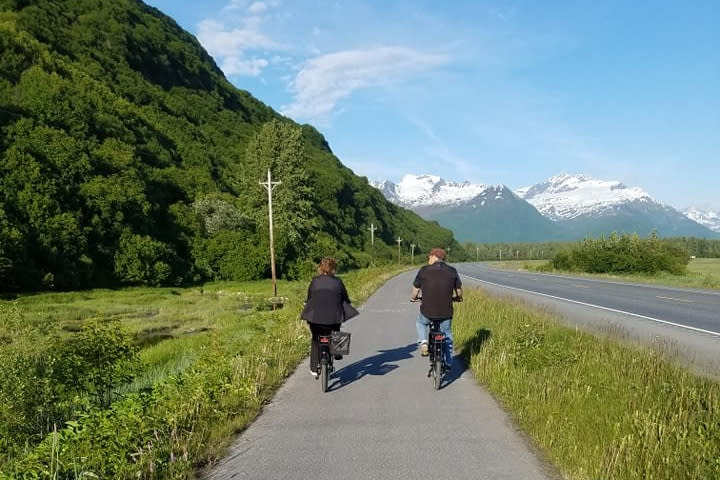 Photo from Valdez Electric Bike & Kayak Rentals
Getting Out on the Water
Valdez's biggest attractions are going to be out on the waters of Prince William Sound. Glacier cruises and fishing charters head out into the Sound from the Valdez Small Boat Harbor; fortunately, the harbor is right in Valdez's downtown area, only a few minutes walk from our local hotels, so you won't need to catch a lift to get there.
From the harbor, our local fishing charters take folks out to spend a day on the water catching wild Alaskan halibut, salmon, and rockfish. Glacier cruises and kayaking tours are also available to discover the majesty of the Sound's wildlife and calving tidewater glaciers.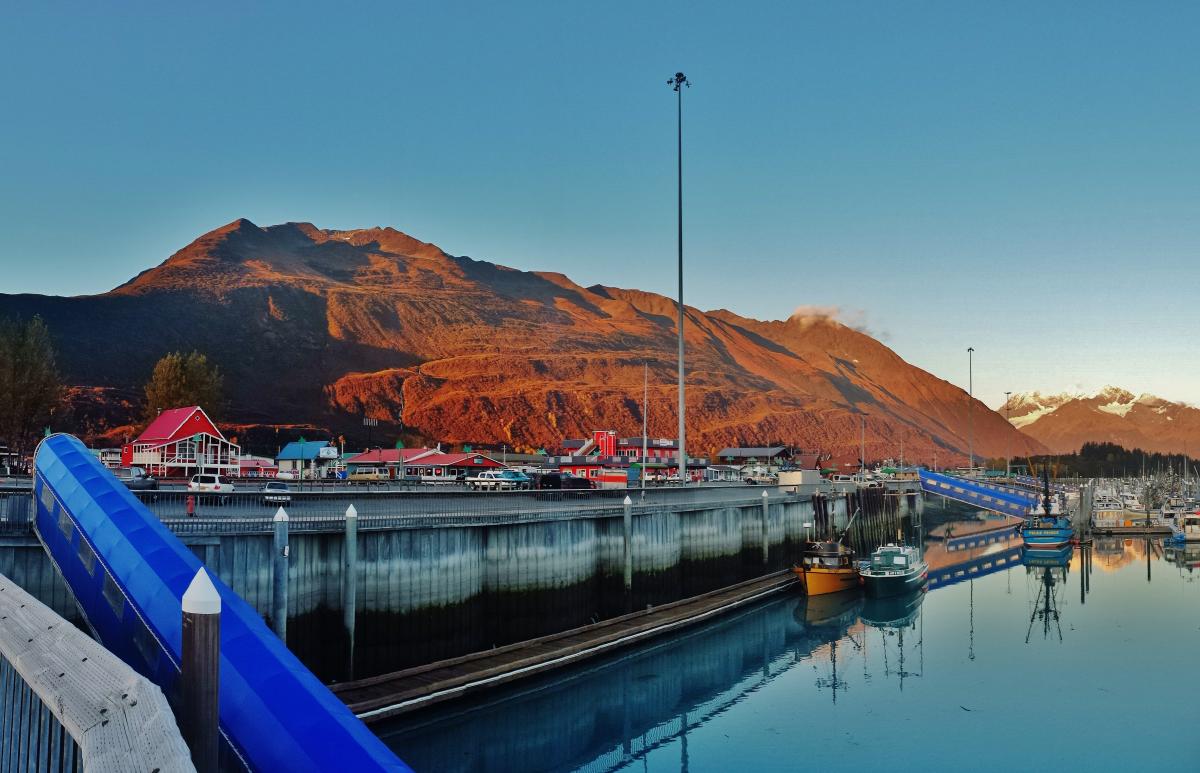 Photo by Cody Honea
Discover More
Planning your trip to Valdez? Check out these great resources: