---
---
Sushi & Nigiri
The dining scene in Valdez is renowned for preparing Alaskan seafood in a variety of culinary styles - from halibut tacos to salmon pizza - as well as for our local seafood markets. Surprising to some, however, is the availability of fresh sushi and nigiri dishes in Valdez. The local sushi restaurants are not as widely known to travelers, but rank among the favorite spots to eat among local Valdezeans.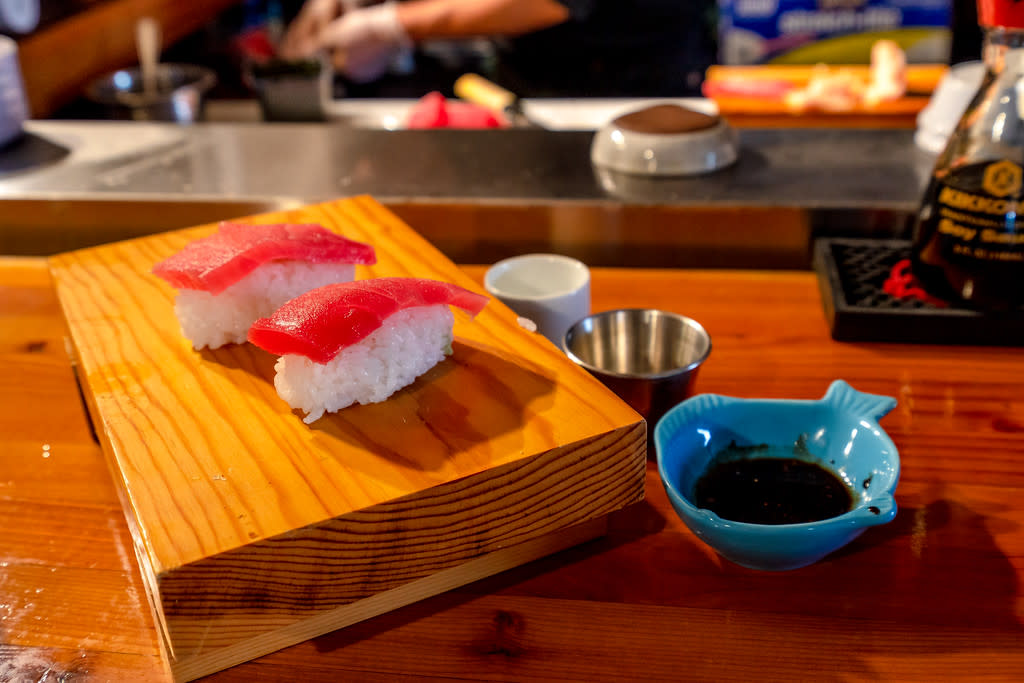 Nigiri at Mountain Sky. Photo by Jiyeon Juno Kim
Fu Kung
Fu Kung Chinese Restaurant has been a mainstay of the Valdez community since 1994, serving Chinese, Thai and Korean cuisine as well as sushi. The restaurant is located downtown along Kobuk Drive, just a block from the famous Valdez harbor boardwalk. Fu Kung offers a robust sushi and nigiri menu with almost 40 different sushi rolls, in addition to deluxe and party platters. The restaurant uses local fish from Prince William Sound in their sushi rolls. 
According to the staff, the two most popular sushi rolls at Fu Kung are the Aurora roll (deep fried shrimp, crabmeat, cucumber, and avocado on top) and the deepfried Enjoy roll (crabmeat, cream cheese, avocado and special sauce). Other locally themed rolls include the Alaska roll (red salmon, cucumber, avocado, cream cheese) and the Valdez roll (red salmon, cucumber, avocado, and crab).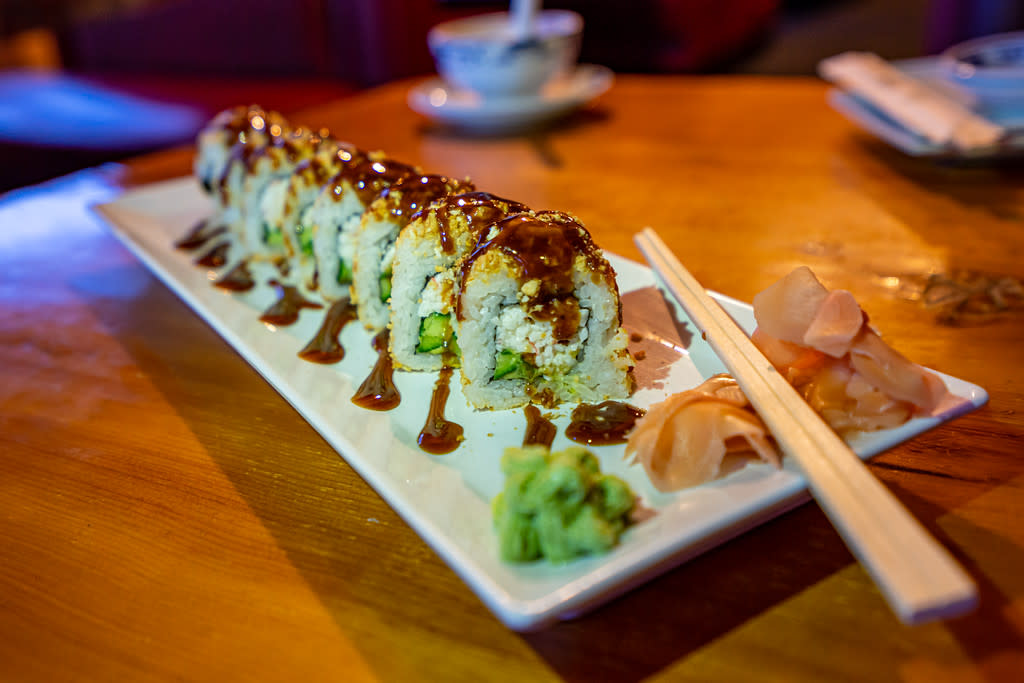 Sushi at Fu Kung. Photo by Jiyeon Juno Kim
Mountain Sky
Mountain Sky Hotel is located along Meals and Egan in the heart of downtown Valdez, complemented with views out to the Valdez Duck Flats and the Chugach Mountains. Inside the hotel is the Mountain Sky restaurant and bar, specializing in Korean dishes like bulgogi and kimchi. The restaurant also offers a variety of sushi options like their salmon roll and unagi roll. Watch as sushi and nigiri are made fresh! Check out Mountain Sky's online menu.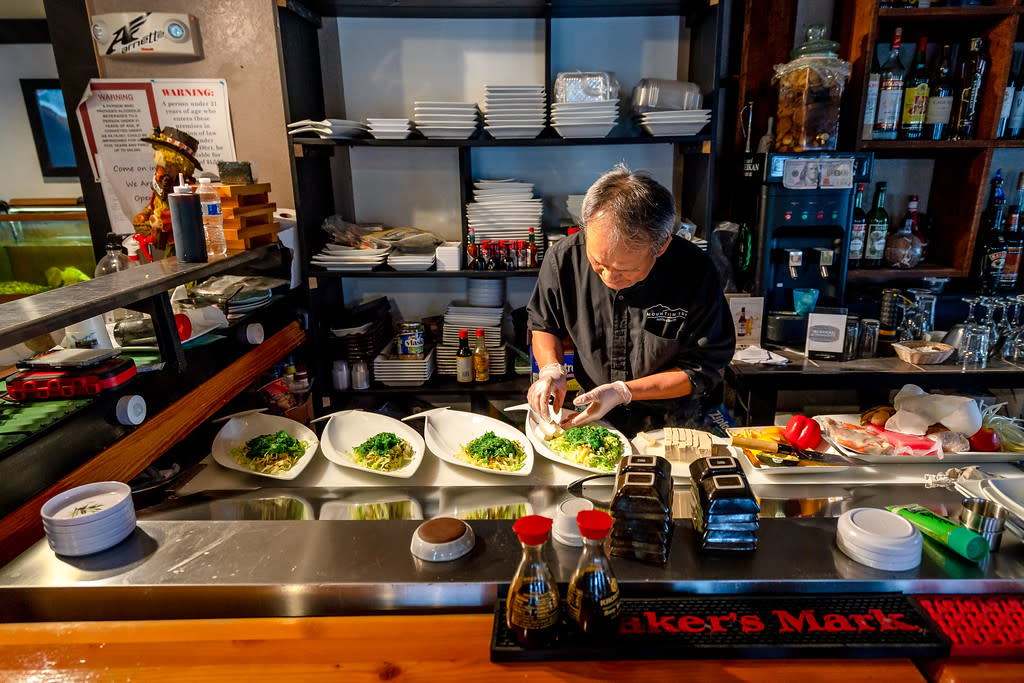 Dinner at Mountain Sky Hotel. Photo by Jiyeon Juno Kim