---
---
Horsetail Falls is located in Keystone Canyon in Valdez, Alaska, about 17 miles from town. 
Photo by Selah Bauer
How To Get There
Horsetail Falls may be reached directly from the Richardson Highway. A parking area is alongside the road that can accommodate vehicles and RVs while offering great photo opportunities. Visitors are able to walk up to the waterfall from the parking area.
Another option for accessing Horsetail Falls is from the Keystone Canyon Pack Trail. A section of the hiking trail crosses over Horsetail Creek above the falls.
See more Valdez maps
Winter
Horsetail Falls freezes in the winter, offering opportunities for ice climbers to ascend the frozen cascade. An annual ice climbing festival is held in Valdez each winter. Horsetail Falls is a heavy flow waterfall that sometimes erodes from underneath, and refreezes when temperatures lower. It is easily accessible from a turnout along the Richardson Highway. The Grade III climb ascends about 260 feet.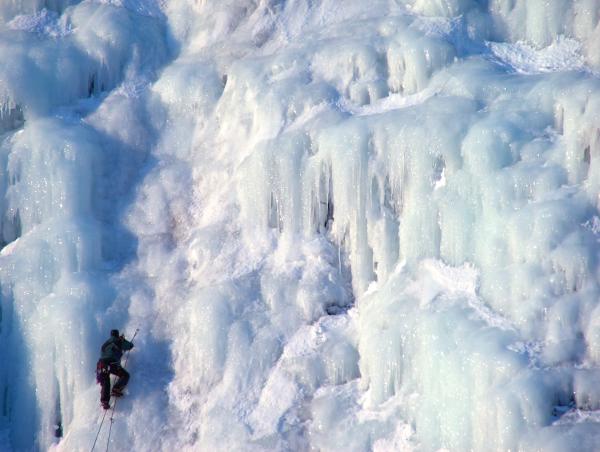 Photo by Amanda Bauer