Valdez Pioneer Field Airport
The Valdez Pioneer Field Airport is located in Valdez, Alaska. The Valdez Fly-In is held every year at the airport. 
Air-transportation into Valdez from Anchorage is provided by RAVN Alaska, though RAVN is currently not operating due to COVID-19. Helicopter charters are available at the airport with VS Helicopters. Office space to rent at the airport is available by contacting the Port of Valdez office at (907) 835-4564.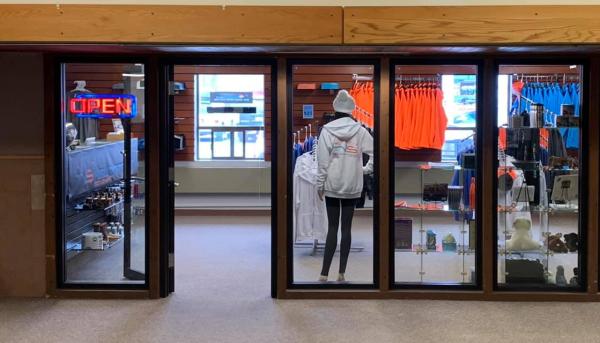 VS Helicopters retail store in the Valdez Airport
How To Get There
The Valdez Airport is located at 300 Airport Road, just outside of town. Airport Road intersects with the Richardson Highway. 
View more Valdez maps