---
---
Valdez Pioneer Field Airport
The Valdez Pioneer Field Airport is located just a few miles out from downtown Valdez. Air service to and from Anchorage is available out of the airport, as well as helicopter tours of the surrounding region. 
How To Get There
The Valdez Airport is located at 300 Airport Road, just outside of town. Airport Road intersects with the Richardson Highway. 
View more Valdez maps
Activities
The annual Valdez Fly-In & STOL competition is held at the Valdez Airport every year.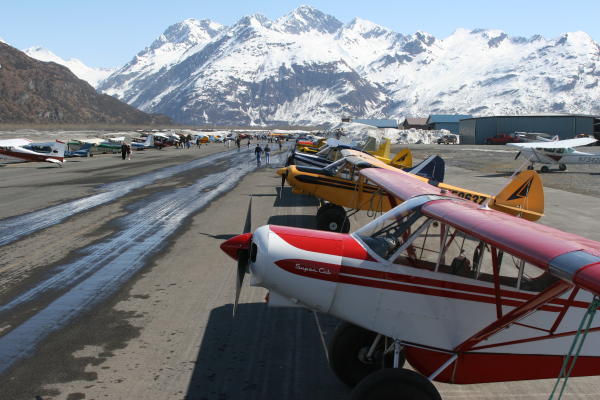 Valdez Fly-In. Photo by Joe Prax.
Photo Gallery