---
---
Valdez Glacier Stream
Valdez Glacier Stream is a glacial stream that extends from Valdez Glacier to Port Valdez. 
How To Get There
The bridge over Valdez Glacier Stream is located near Mile 1 of the Richardson Highway. 
Amenities
A bridge is provide for walking and biking over the stream.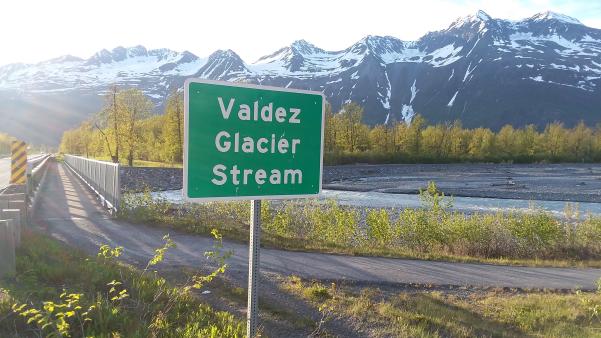 The DOT Bike Path crossing Valdez Glacier Stream. 
Safety Information
The water is cold year round due to being glacial melt. Bears may frequent the area.