---
---
Memorial Day Weekend 2020
Traveling to Valdez this weekend? Valdez is getting back to business and we hope to see you here, but please travel safely and responsibly! Here's what you should know about business reopenings, community safety and road/weather conditions.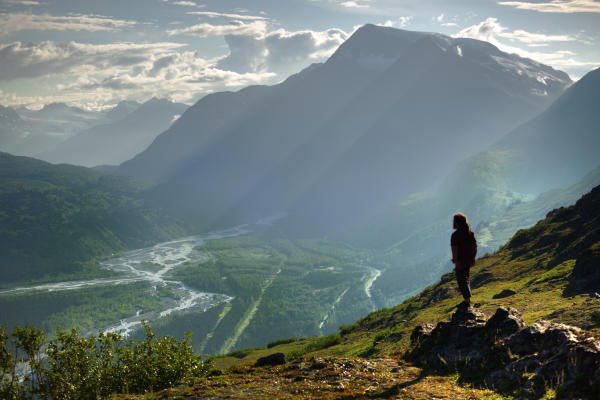 Business ReOpenings
Valdez is getting back to business! Most (though not all) of our local businesses and attractions are open currently or opening soon. Our local establishments are working within federal, state, and local safety mandates and guidelines. Please be respectful of the business owners, employees, and other patrons. Some establishments may request you to wear a mask, or have additional requirements for physical distancing. 
Please see our lists of the latest updates for different business categories: 
Discover the latest updates on what's open in Valdez. Tour operators, fishing charters, boat...
Our list of restaurants in Valdez that are currently open for take-out and delivery.
Visitors Center
The Valdez Visitors Center is currently closed to the public and will not open until June 1. However, feel free to stop by the Visitors Center on Fairbanks to pick up our Visitors Guide magazine and local Valdez area map. These are available for free in a newspaper box by the front door. You can also download a free digital copy of our visitors guide.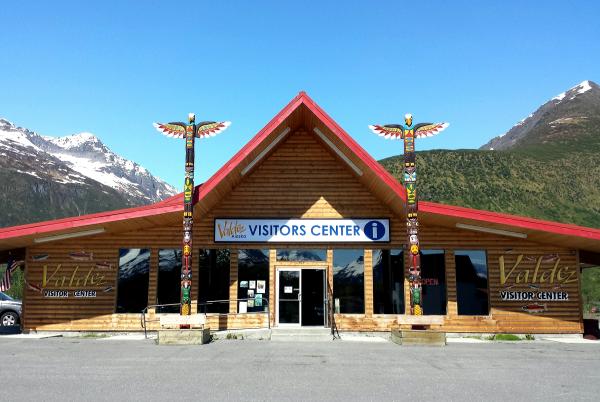 Valdez Visitors Center, at 309 Fairbanks Drive
Richardson Highway Road Conditions
If you're traveling on the road system from the Interior or the Valley to visit us, do expect some delays (up to 30 minutes) on the Richardson Highway from MP 18 to MP 24.
Here's the latest update from Alaska 511: 
On Sunday, May 24 and Monday, May 25, crews will not be working in observance of Memorial Day. PILOT CAR operations will still be running during the holiday weekend.   
Through Saturday, May, 23, crews will be working on culvert installs. 
Drivers should be aware of PILOT CAR operations running 24/7, in addition to changing road surfaces, patches of loose gravel, and narrow lanes. Please be alert when in the PILOT CAR line since there may be equipment and construction activities on both sides of the road. 
Please expect DELAYS up to 30 minutes.
Please be aware of haul trucks entering and exiting the area.
Drive with headlights on at all times as fog may be dense at times. Use caution when entering the work area.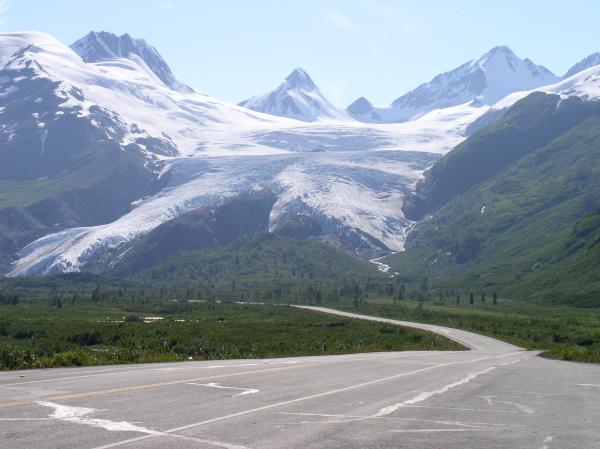 Richardson Highway Approaching Worthington Glacier
Weekend Weather
Light rain/drizzle is likely in Valdez throughout the weekend, with the National Weather Service assessing a 90% chance of precipitation for Friday, Saturday and Sunday. The weather may clear up on Memorial Day (Monday), with a lower chance of precipitation predicted, though still expect cloudy skies. For local weather updates while you're on the road, tune in to KVAK Radio, 93.3 FM and 1230 AM, or KCHU Public Radio, 770 AM.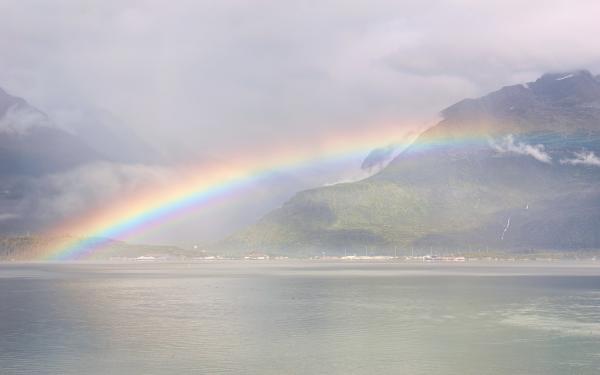 Photo by Gary Minish
COVID-19 Safety
"As the state of Alaska continues to reopen, it is even more important for every individual to take personal responsibility for protecting yourself, your family, your neighbors, and our community," Valdez COVID-19 Unified Command
We hope you are able to visit us and are able to do so keeping in mind the safety of our community. So far Valdez has had ZERO cases of COVID-19, and we'd like to keep it that way! Please consult the following resources for more guidance: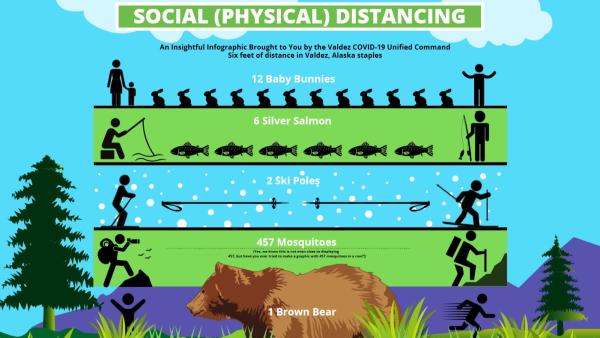 Photo from Valdez COVID-19 Unified Command
Bear Awareness
While we're at it, we may as well mention that it's springtime in Valdez and our black and brown bears are coming out of hibernation and foraging for food. While we hope you get outdoors and enjoy our amazing hiking trails, please remain bear aware! Remember to give the bears their personal space, too! Remember to pack all your trash out if hiking, and if you're camping, please store your food safely inside your camper or vehicle. 
Some information from the City of Valdez:
Stay 100 yards (91 meters) away from any bears!
Do not stop or block any portion of a roadway.
Keep all food, trash, and scented items bear-proof at all times. (Tents, truck beds, and unattended packs are not secure!)
In case of emergency, or if you notice anyone harassing or practicing unsafe behavior toward our bears, please call: Valdez Police & Fire 907-835-4560 or Animal Control 907-835-2286.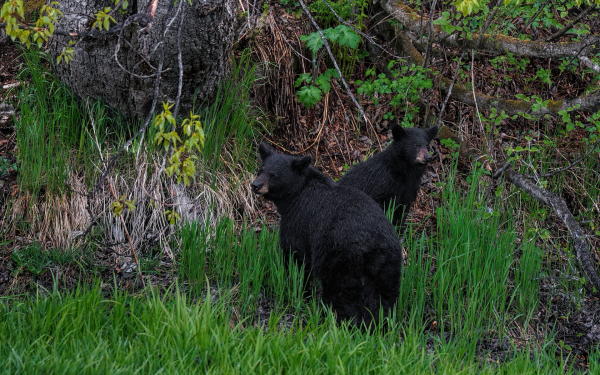 Photo from Gary Minish.