---
---
Valdez, Alaska is home to both black bears and brown bears.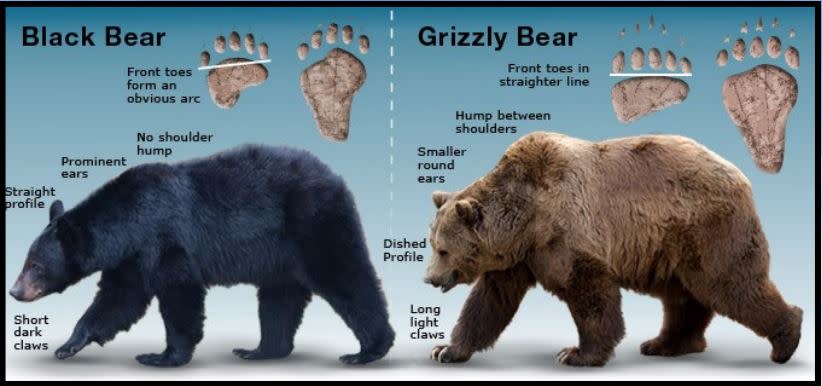 Photo from City of Valdez Parks & Recreation
Bear Viewing
There are several areas in the Valdez area to view black and brown bears, but please remain "bear aware"
Bear Awareness
Be bear aware.
Some quick tips from Valdez Parks & Recreation:
BE A NOISY HIKER Sing, talk, clap your hands, wear a bell.
GIVE BEARS SPACE Watch & photograph from a safe distance.
RESPECT A BEAR'S MEAL Stay away from deceased animals.
KEEP A CLEAN CAMP Cook at least 100 ft from camp & store food away from your camp in well sealed containers.
For more information, please consult the following resources: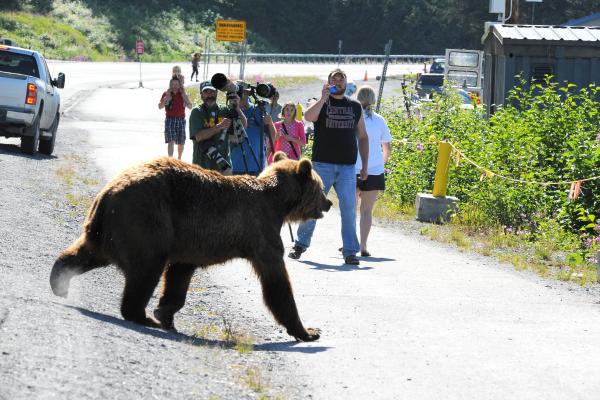 Remember to give bears space! Photo by Bob Benda. 
Bear Spray
Some people traveling in Alaska prefer to carry bear spray with them for personal protection. Bear spray is available for purchase in Valdez at our local outfitters. However, if you choose to carry bear spray, please do so safely and responsibly.