---
---
Crooked Creek Salmon Spawning Area
Open from May to September, this U.S. Forestry Service cabin offers visitor's information on the surrounding Chugach forest, wildlife and more. Be sure to explore the salmon viewing point near the cabin, where spawning fish and other wildlife are frequently seen. Meander the cement pathways that lead to nearby attractions like the gorgeous waterfall located behind the U.S. Forestry cabin, or wetlands where all kinds of birds are frequently seen. Watch for bears in this area too
Crooked Creek is a natural spawning area teeming with Pink and Silver Salmon in July and August, respectively. This pond and stream area situated on the Valdez tidal flats (Duck Flats) allows residents and visitors alike to view the salmon spawning process up close. In addition to salmon viewing a nearby U.S. Forest Service Cabin at the Creek offers friendly and informative staff to educate visitors on the surrounding habitat flora, and fauna with interactive displays and lectures. This spot is located in the bend along the Valdez Bike Path that parallels the Richardson Highway. If you are walking from the Visitor Information Center in downtown Valdez, the distance is about one mile.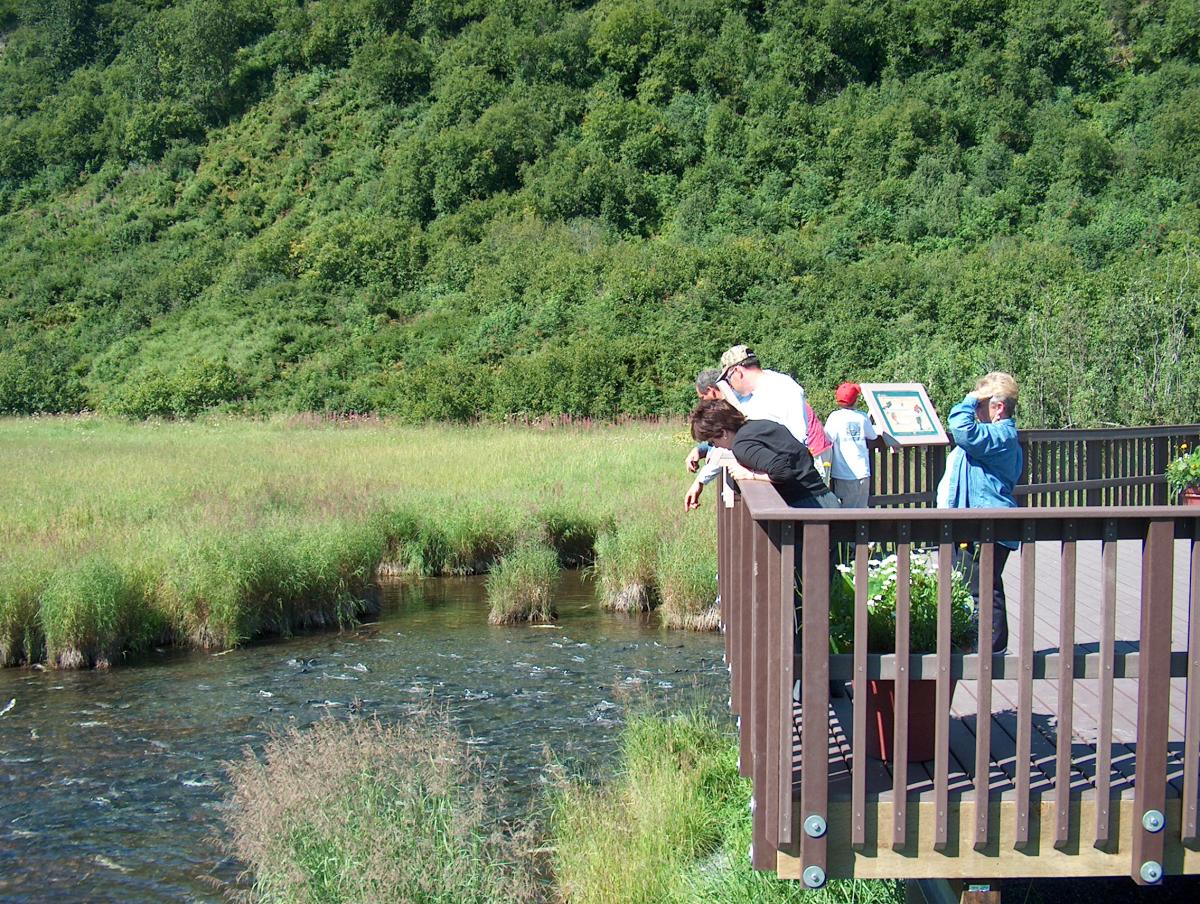 Photo by Amanda Bauer
Waterfall
A small waterfall (which descends from Town Mountain and forms the creek) is located behind the Forest Service Cabin.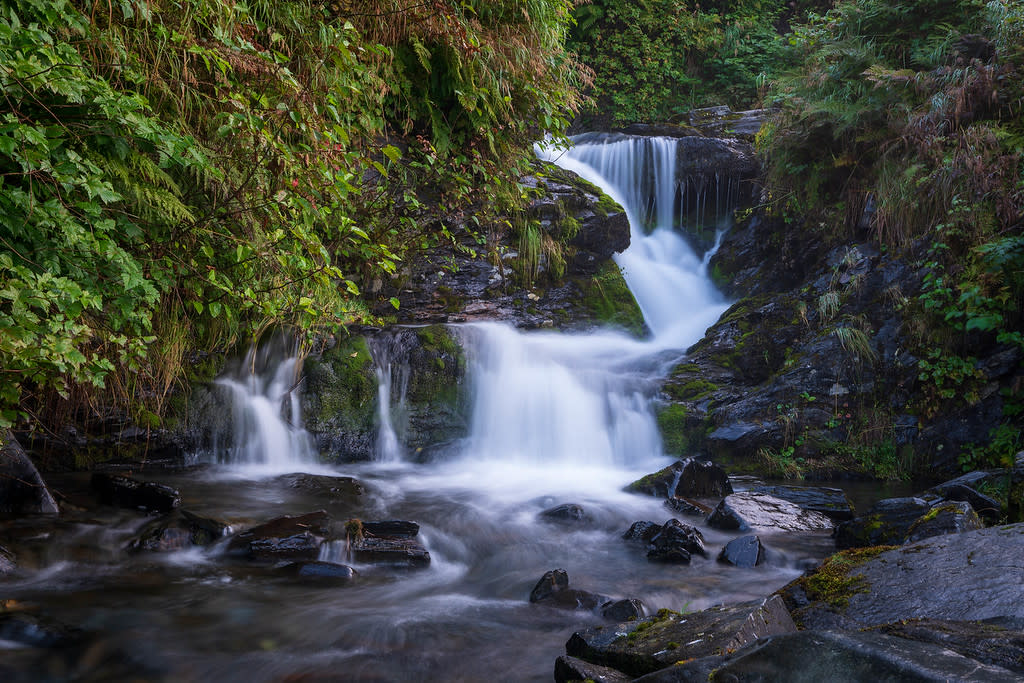 Photo by Jody Overstreet