Alaskans are always prepared for whatever weather gets thrown at them. We either suit up and head outside or take advantage of some great indoor options. In Valdez, we have plenty to do, both inside and outdoors. Be prepared with some ideas of what to do on a rainy day in Valdez, because it does rain here in the summer. That's part of what makes our town so green and what gives life to our magnificent waterfalls.
If you are driving to Valdez this summer, here are some excellent things to do on a rainy day in Valdez.
See the waterfalls of Keystone Canyon
You might have already seen some of our waterfalls in Keystone Canyon if you drove the Richardson Highway through Thompson Pass. But it might be fun to see them when it's raining. The water gushing over Horsetail Falls and Bridal Veil Falls will be even greater. Maybe consider saving your rafting or kayaking down the Lowe River for a sunnier day, but know those are other options for getting outside and experiencing the geology, history, and natural beauty of Keystone Canyon. There's also hiking the Valdez Goat Trail at mile 13.5.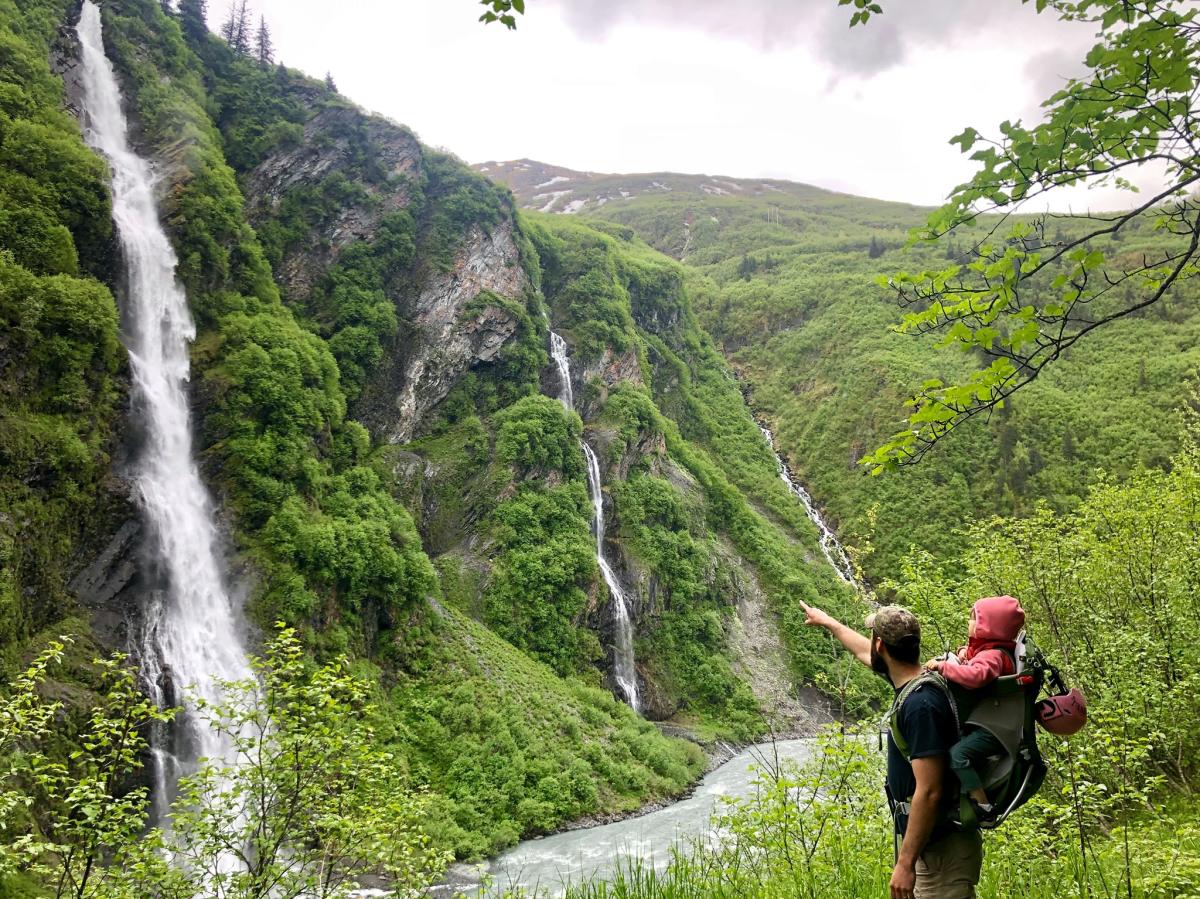 Museums
For a small town, Valdez has got some excellent museums. A rainy day is a perfect time to gain an appreciation for our history and culture. Stop into the Valdez Museum & Historical Archive on Egan Ave for a superb introduction and deep dive into the heritage, culture, and history of Valdez, the Copper River Basin, and Prince William Sound, Alaska. Learn about Native Culture, early explorers, the 1898 Gold Rush, aviation, the oil industry, and a selection of temporary exhibits. There's also an annex on Hazelet Ave where the 1964 Good Friday Earthquake is highlighted along with Old Town Valdez.
The Maxine & Jesse Whitney Museum contains one of the largest collections of Native Alaskan art and artifacts in the world. It's a perfect size, so you won't get tired of exploring this collection that was donated by Ms. Whitney to the Prince William Sound Community College in 1998 and is now housed in a new building. The Whitneys came to Alaska in 1947, and Maxine traveled to Native villages throughout the territory, buying items directly from the artists to sell in her gift shop.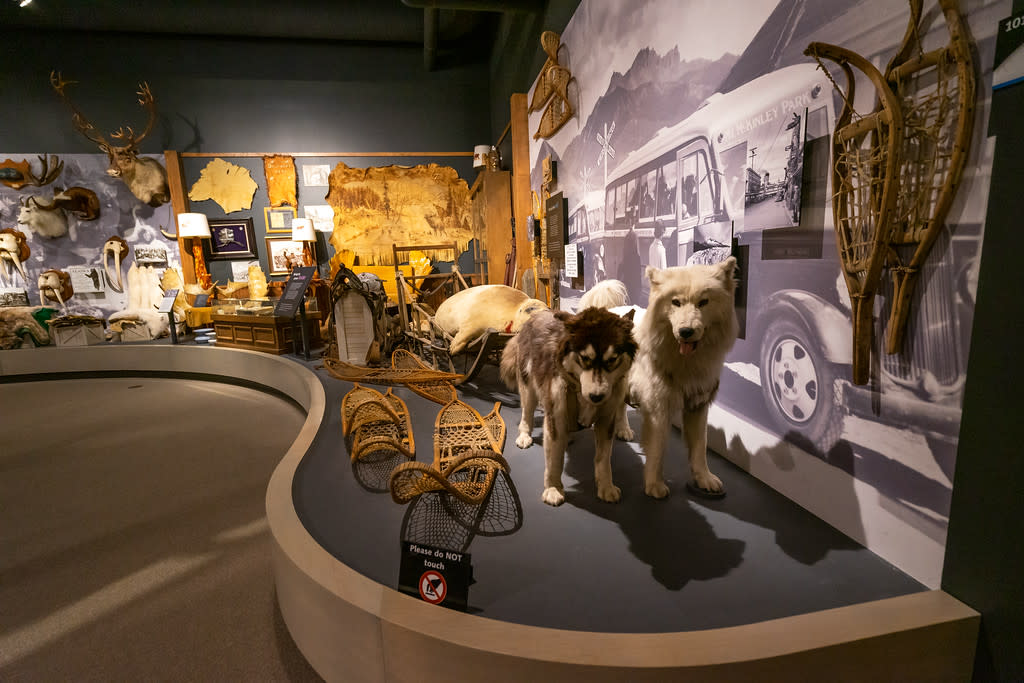 Live Music and Acting
Live music events are not uncommon in Valdez and are a great way to experience the local culture. During the summer, bars and restaurants host live music performances and open-mic nights, and the Far North Follies theater show runs regularly. This Vaudeville-like show has acting, singing, and dancing to demonstrate an entertaining and colorful portrayal of our local history.
In July and August, live musicians are featured as part of the Valdez's Gold Rush Days celebration. More performances are scheduled in late August for the Richardson Highway Rendezvous, an annual music festival held along the Valdez waterfront.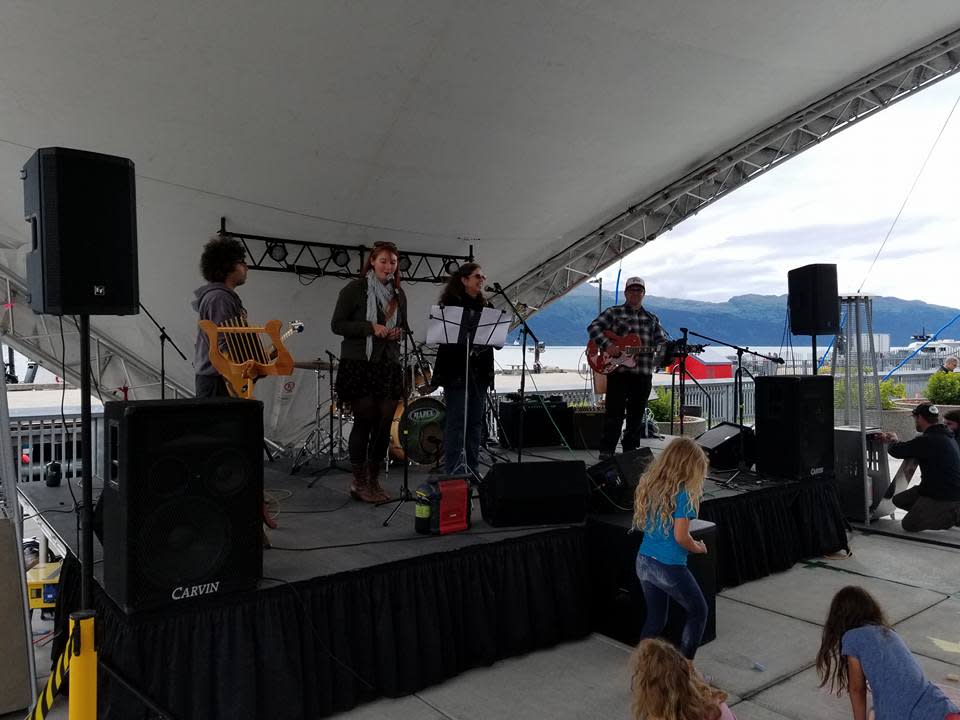 Shopping
Shopping is another great rainy day activity and Valdez is an excellent place to support local artists and artisans and bring home something special from Alaska. Your first stop should be Valdez Art Co-Op, a coalition of local Alaska artists with the vision of promoting, housing, and selling their art and bringing renewal to the aesthetics that govern good art. Stop by and browse for high-quality artwork and locally-made art and chat with the artists themselves.
For outdoor gear, fishing, and hunting supplies, get lost inside The Prospector. And for organic groceries or a steaming cup of coffee, take a seat at A Rogue's Garden, a cozy spot with hot drinks, light meals, and fresh baked goods.
Eat World Cuisine
Valdez has surprisingly diverse cuisine. Read this post for the complete description of international food in Valdez. On a rainy day, eat Korean food at Mountain Sky Hotel or Chinese at old standby Fu Kung. To stick with an American classic, grab a burger at Old Town Diner. Enjoy Filipino treats at The Fat Mermaid or Italian at Mike's Palace. Get warm and cozy inside at any of these fabulous restaurants.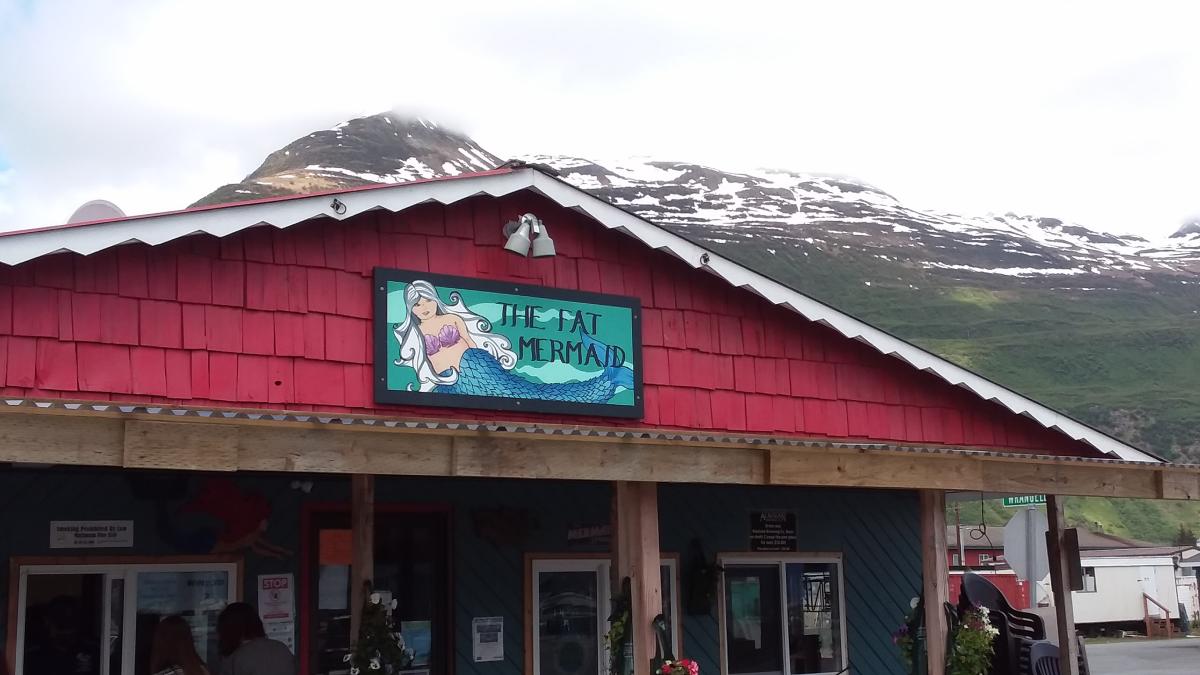 Head to a Brewery
If it's a little too wet outside, then head inside to wet your whistle! If it's Saturday, visit nano-brewery Growler Bay Brewing Co.'s historic taproom, which serves up exceptional hand-crafted beers.
Alternatively head to Valdez Brewing to sample some of the 9 beers on tap, all made on site, along with 2 homemade sodas for those looking for non-alcoholic options. When you're hungry, plan to eat at Poor Betty's, parked right out front to eat some delicious southern creole food with an Alaskan twist.
For a more traditional bar/restaurant, stop into The Stampmill, which also has an excellent variety of beer on tap as well as hot stone-baked artisan pizzas, pasta, and sandwiches.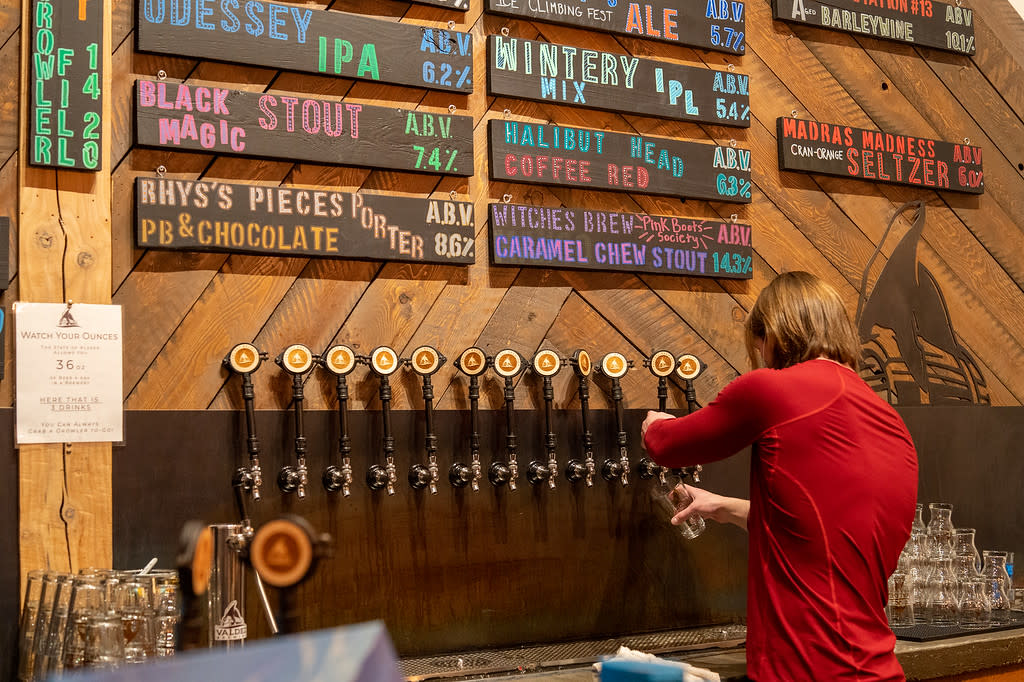 Go For a Walk
When in Alaska, do as Alaskans. A little rain never deterred Alaskans from enjoying the great outdoors. There are some nice walks right in town. Put on a raincoat or grab an umbrella and take a short hike to Dock Point. Look out for bald eagles and other birds. Another good option is Meals Hill (also called Blueberry Hill). The Meals Hill Trail ascends gradually to some nice views out towards Port Valdez. But as always, keep an eye out for bears. Another option is to walk around Valdez Harbor, admiring the boats while looking for sea otters.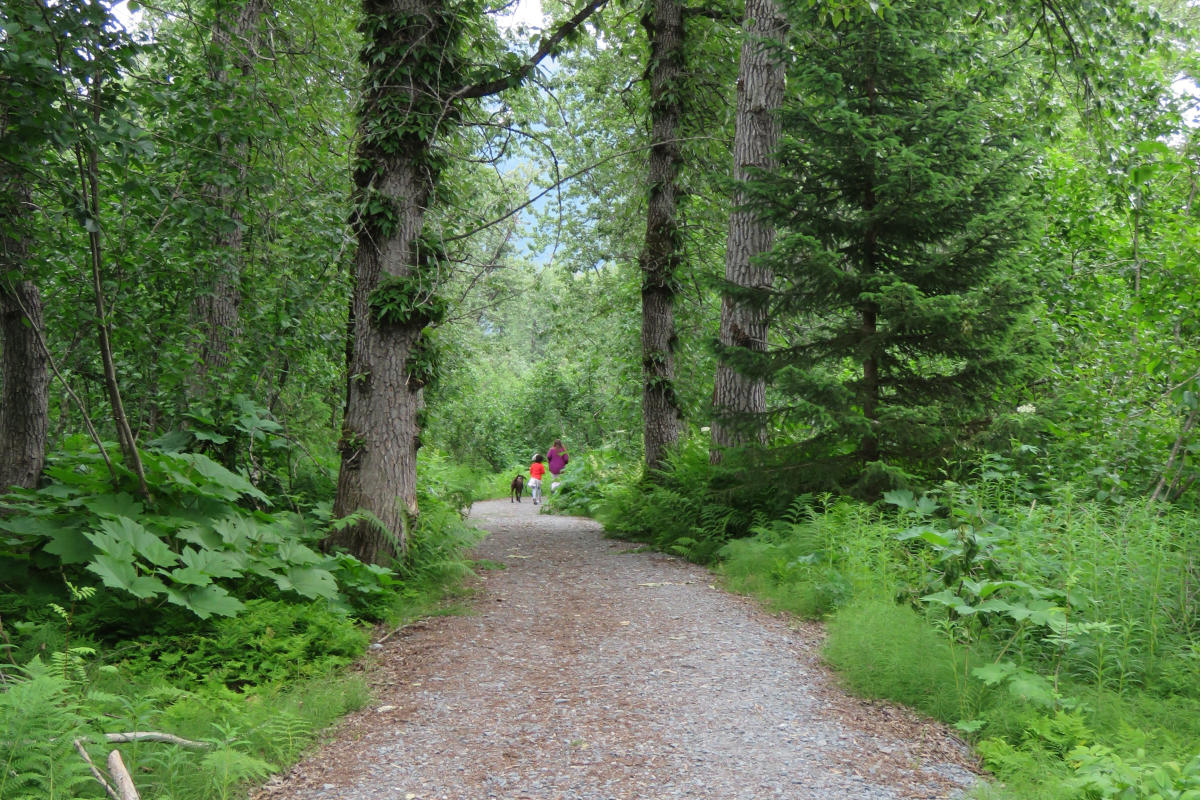 These are all excellent things to do on a rainy day in Valdez, Alaska.