---
---
Common Mergansers
Common merganser ducks (Mergus merganser) may be seen in Valdez year round. Male common mergansers have black heads with a greenish sheen; female common mergansers have brownish heads with gray bodies. Mergansers feed on a wide diet of local wildlife, including small fish, insects, crustaceans and plants.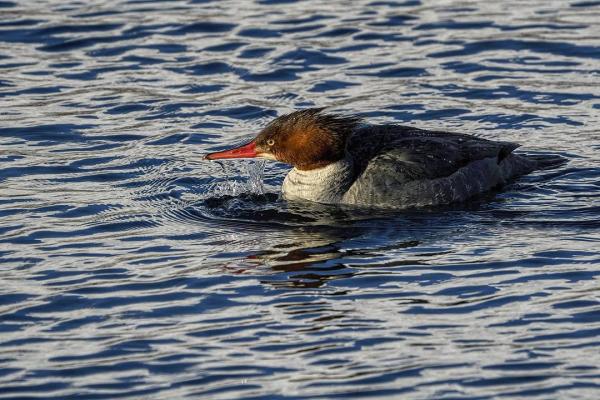 "Ms Merganser Dipping" by Gary Minish
Viewing Locations
Look for mergansers in freshwater lakes and rivers around Valdez, such as Robe Lake. They may also be spotted in salt-water coastal areas during the winter, such as those along Old Town or Kelsey Dock.