---
---
Lowe River
The Lowe River flows through Keystone Canyon and into Port Valdez. Rafting is available on the river with Pangaea Adventures.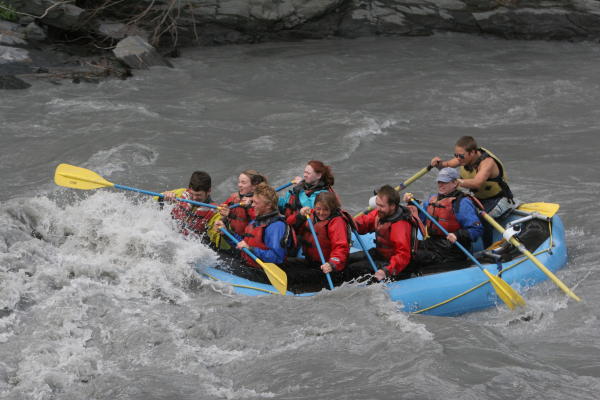 "Rafting Keystone Canyon", Photo by Joe Prax
How To Get There
The Lowe River runs along the Richardson Highway through Keystone Canyon. There is a bridge over the Lowe River on Dayville Road near where the river enters Port Valdez.