---
---
Mayor's Cup Snowmachine Race
The Mayor's Cup is a 150-mile cross-country snowmachine race set on a 25-mile loop around Hogsback Glacier and the Valdez Glacier Flats. The race has been an annual tradition in Valdez since 1998; each year, the current mayor of Valdez waves the green flag to start the race. Event coordinators bill the race as: "it ain't for babies". 
Video from Valdez Snowmachine Club
2023 Race
The 2023 Mayor's Cup will be held the weekend of March 18, 2023, in Valdez, Alaska.  
Race classes include Pro, Semi-Pro, Veterans, and Junior classes. Prize money is awarded; the 2021 purse held $20,000. Registration for the races is usually available in person the day before the race or online a week before the race. Pre-registration is available online on the Valdez Snowmachine Club Facebook page, and in-person registration is available on Friday, March 17, from 5 to 8 PM at Valdez Brewing.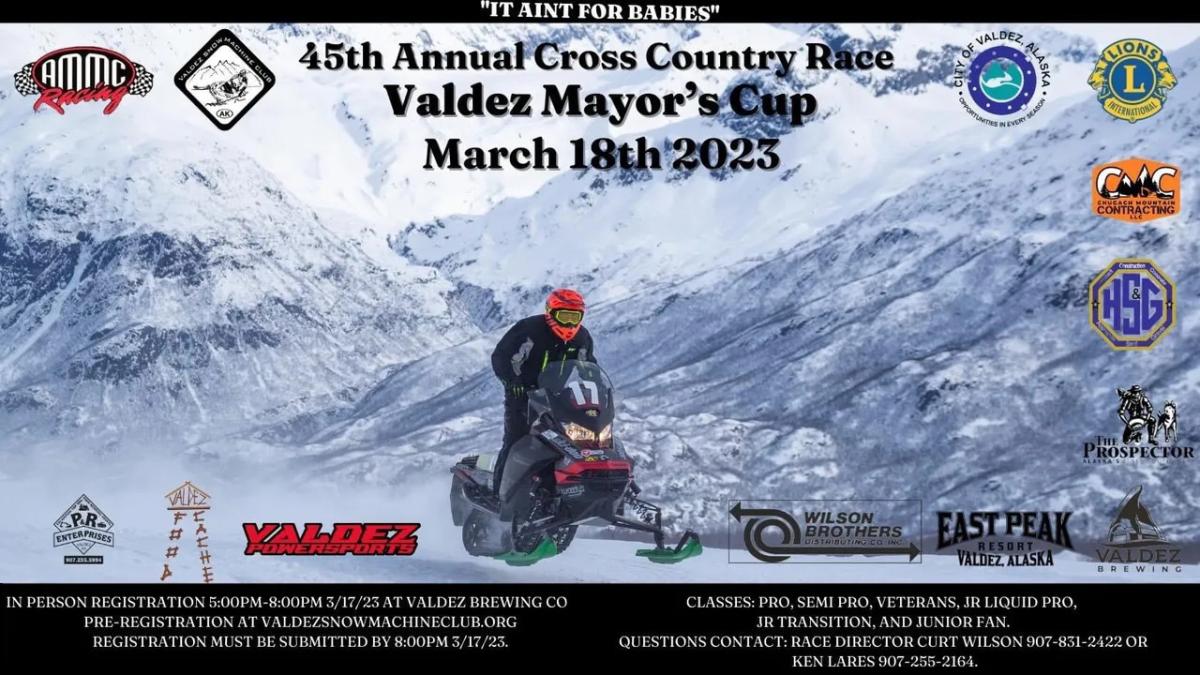 How To Get There
Spectators can view the event from the Start/Finish line at the Valdez Pipe Yard. The Pipe Yard is along the Richardson Highway, just past Old Town Valdez. 
View more Valdez maps
Discover More
Sound and Valley News covers the origins of the Mayor's Cup Race and the long-standing role the Mayor's Cup has held in the Valdez community.
Planning a trip to Valdez to watch or race in the next Mayor's Cup? Contact the Valdez Visitors Center for travel planning assistance or information on local accommodations, restaurants, and other activities while you're discovering Valdez.