---
---
Columbine
Western Columbine (Aquilegia formosa) produces unique red flowers which hang from a thin stem. These flowers can be found in meadows, woodlands, and on mountain slopes. 
As Columbine can be found on mountain slopes, one location to find them near Valdez is along the upper portions of Mineral Creek Trail.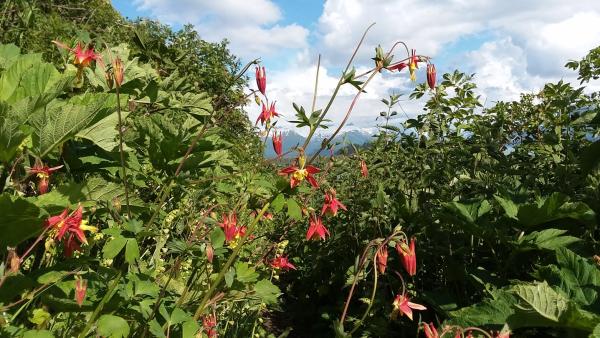 Western Columbine flowers on Shoup Bay Trail.