---
---
Sea Lions
Stellar Sea Lions (Eumetopias jubatus) live in that surround Alaska, such as the Bering Sea and Aleutian Islands, and the Gulf of Alaska, including Prince William Sound. They feed on marine cephalopods and fish, and can often be seen in the Port of Valdez feasting our our salmon runs. 
Look for sea lions in Valdez from shore by visiting the Solomon Gulch Fish Hatchery, or head out into the Sound with one of our local tour operators.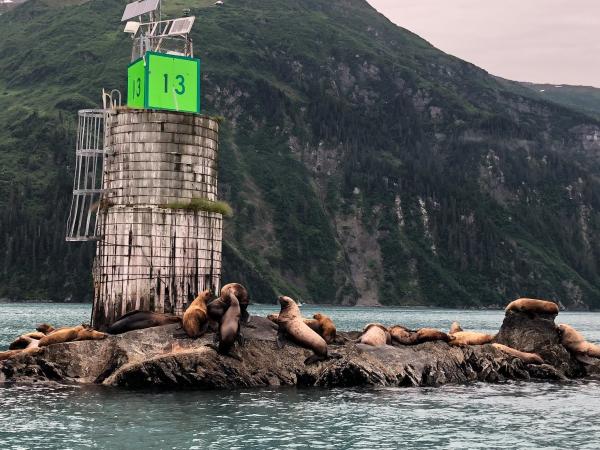 Sea Lions in the Port of Valdez. Photo from Pangaea Adventures. 
Photo Gallery