Sugarloaf Mountain
Sugarloaf Mountain is one of the most recognizable peaks around Valdez. The 3,480 foot high mountain is located next to Solomon Lake "across the bay" from town. A saying among Valdez locals is that "snow on Sugarloaf" means that "winter is only six weeks away".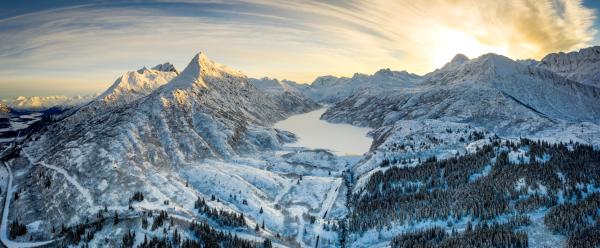 Photo by Jeremy Talbott
How To Get There
Sugarloaf can be seen easily from town on a clear or even partly cloudy day, though for a closer view, you can hike the John Hunter Memorial Trail up to Solomon Lake.