Valdez Community Safety During COVID-19
We hope you come visit us this year! Valdez has had ZERO cases of COVID-19 so far, and we want to keep it that way. 
Information & Resources
For ongoing updates about COVID-19 safety in Valdez, please consult the following resources: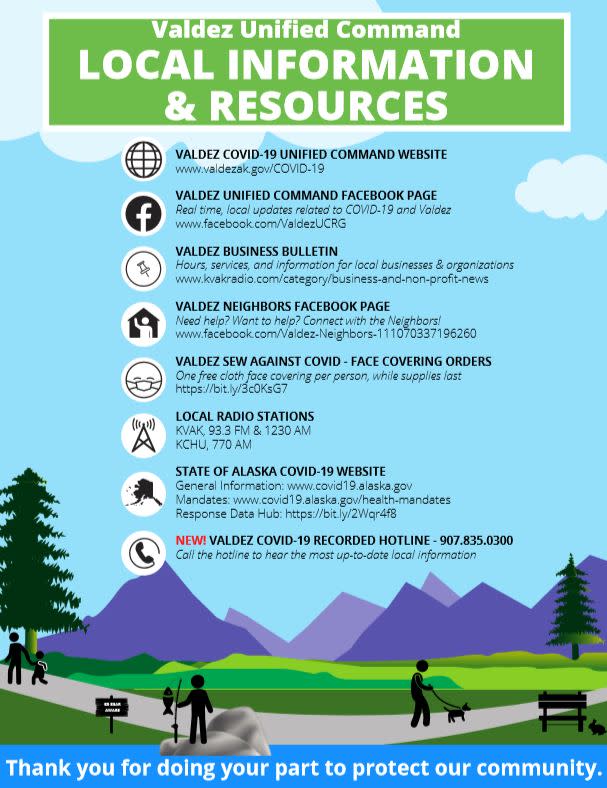 Physical Distancing
We encourage you to continue practicing physical distancing while in Valdez. Please keep 6 feet of physical distance from others while visiting us. Thankfully, with our vast wilderness and Prince William Sound, there's plenty of room for personal space!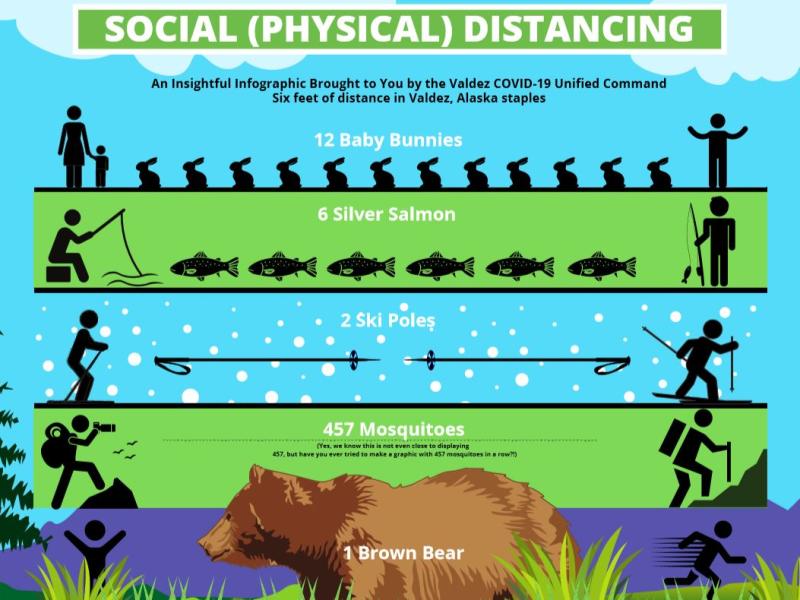 South Harbor Drive: Partial Road Closure
Updated from the Valdez Unified Command: "South Harbor Drive - Partial Road Closure - Summer 2020 - Fish Processor Safety Measures. For your safety and the safety of those working on South Harbor Drive, please avoid the area unless for official business. Follow all instructions at security checkpoint."