This year, summer starts in Valdez, Alaska! Surrounded by cascading waterfalls, towering mountains, diverse wildlife and endless adventure, summer in Valdez offers up adventures unlike anywhere else in Alaska.
As if natural beauty and fun for the whole family weren't reason enough to visit Valdez, there are numerous special offers to make summer travel plans to Valdez even more exciting and affordable. As the world begins to open its doors, Valdez is here to satisfy pent-up travel cravings with big summer savings.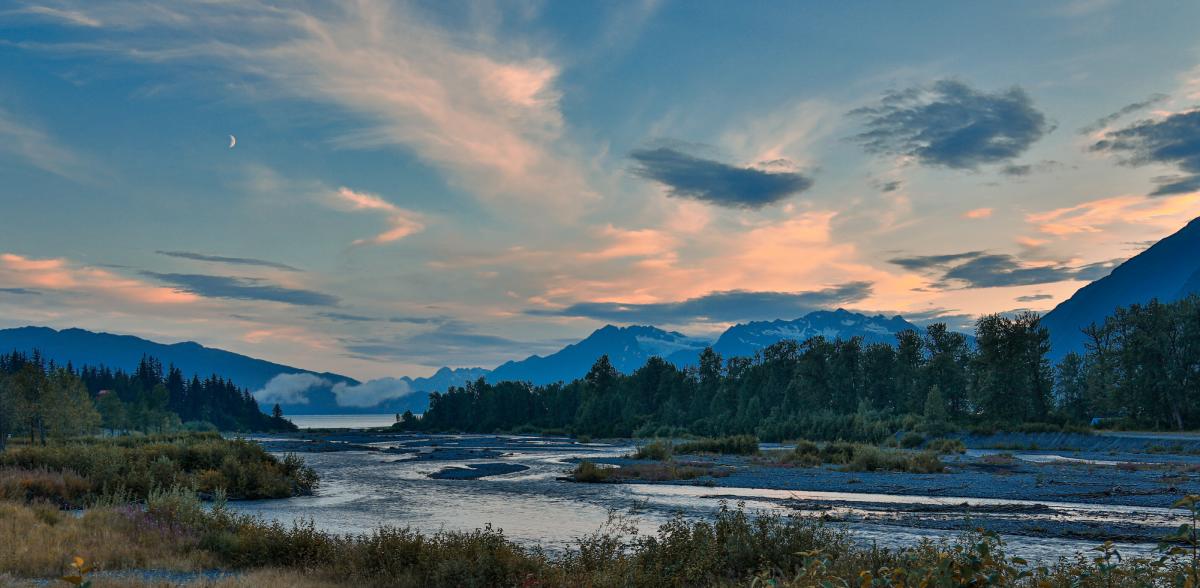 Whether you're hiking, camping, wildlife viewing or simply admiring the beauty that surrounds this coastal town, there are plenty of things to do in Valdez this summer. Photo courtesy of Ed Pinsky.
To kick off the summer fun, the City of Valdez is offering $50 travel vouchers, redeemable now through Sept. 30, 2021. Visitors can use their voucher at over 30 participating Valdez businesses, including hotels, RV parks, restaurants, tour operators, museums and shops, making it one of the best travel deals of the year. In addition to making it more affordable for visitors from near and far to discover Valdez, the voucher program supports the small town's local businesses and residents.
With countless things to do in Valdez this summer, the scenic coastal town is one of the best places to travel this year. Although vouchers are limited to one per person and one per transaction, families or groups can save big when traveling together. Groups can divide and conquer meals, lodging and activities – stacking up the savings for endless summer fun.
Embarking on a wildlife and glacier viewing cruise should be near the top of every visitor's summer travel plans, and Valdez is the perfect destination for an adventure on the water. Prince William Sound is full of marine life including harbor seals, whales, orcas, sea lions, sea otters and Dall's porpoises. The seafood-rich waters of Valdez make it one of the best places for whale watching in Alaska. Travelers can use their voucher to book a cruise and spend a day on the water with an up-close view of the marine animals that call the Valdez area home.
Humpback whales are one of the many awe-inspiring marine mammals that can be spotted during summer in Valdez. Photo courtesy of Stan Stephens Wildlife and Glacier Cruises.
For anglers of all ages and experience levels, embarking on a fishing charter is another great way to spend a day in Valdez – and another great opportunity to redeem a $50 voucher! Travelers can grab a pole and cast a line to test their skills at reeling in fresh halibut, salmon and other species. 
Spend a relaxing day strolling around the picturesque, seaside town, where you can use a voucher to visit the Valdez Museum & Historical Archive, grab a bite to eat at a local restaurant, shop for souvenirs or gear up for a camping trip. After a day under Alaska's midnight sun, it's time to relax at a local hotel or RV park, a number of which are participating in the voucher program.
In addition to the City of Valdez's $50 travel voucher, hotels and bed and breakfasts around Valdez are offering summer specials for even more savings! The Best Western Valdez Harbor Inn is offering 20% off, the Mountain Sky Hotel is offering $20 off and popular bed and breakfasts are offering $5-10 off. Valdez's summer specials are some of the best travel deals for those in search of budget travel and make planning a dream summer in Alaska even more affordable.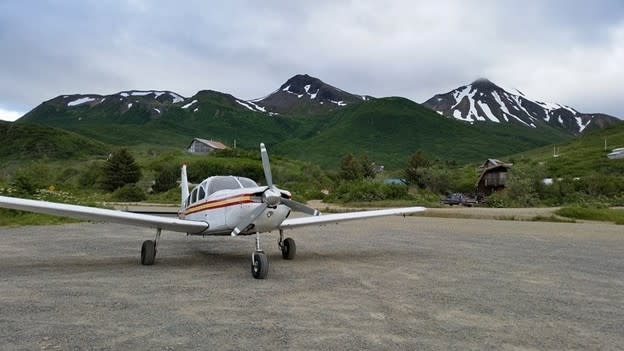 There are plenty of ways to plan a summer in Alaska and discover Valdez by vehicle, RV, ferry or flight. Photo courtesy of Midnight Air, LLC.
Vouchers, summer specials and an online free vacation guide make planning summer in Valdez easy. Don't miss this opportunity to discover the small-town charm and big-adventure attitude of Valdez with summer savings.