Nestled between Prince William Sound and the Chugach Mountains sits the small coastal town of Valdez, Alaska. Come summertime, the snowiest town in America transforms into an outdoor paradise, surrounded by lush forests, diverse wildlife, scenic mountains and epic glaciers.
While enjoying their Alaska vacation in Valdez, visitors are surrounded by unparalleled natural beauty. Whether embarking on a road trip, planning a weekend getaway or spending a few weeks in the Last Frontier, one of the best ways to explore Valdez is on the water. 
Simply put, Valdez is a fishing enthusiast's dream. From reeling in barn door halibut to battling silver salmon (also known as Coho), there are plenty of fish in the sea for anglers of every level. No Alaska fishing trip is complete without spending a half day or a full day on one of the many fishing charters available out of Valdez. Fishing charters often include tackle, bait and cleaning the catch of the day. Trips can last anywhere from five to 12 hours depending on fishing location, the target species and weather conditions. There are also plenty of options for freshwater fishing at Blueberry Lake, Robe Lake, Robe River and the Lowe River. Before fishing in Valdez or anywhere else in Alaska, it is important to review the state's fishing regulations and obtain an Alaska fishing license, which is required for anyone over the age of 16. Those planning an Alaska fishing trip can apply for one-day, three-day, seven-day, 14-day and year-long fishing licenses. 
Anglers can also test their luck and skills by participating in the Valdez Fish Derbies, the oldest fish derbies in Alaska. Throughout the summer, locals and visitors alike can participate in the Halibut Derby, Silver Derby, Women's Silver Derby and Kids Pink Salmon Derby. Valdez's Fish Derbies give away thousands of dollars in prizes to those who reel in the biggest catch. The prizes are a nice perk, but nothing rivals the communal support, excitement and a wonderful day on the water.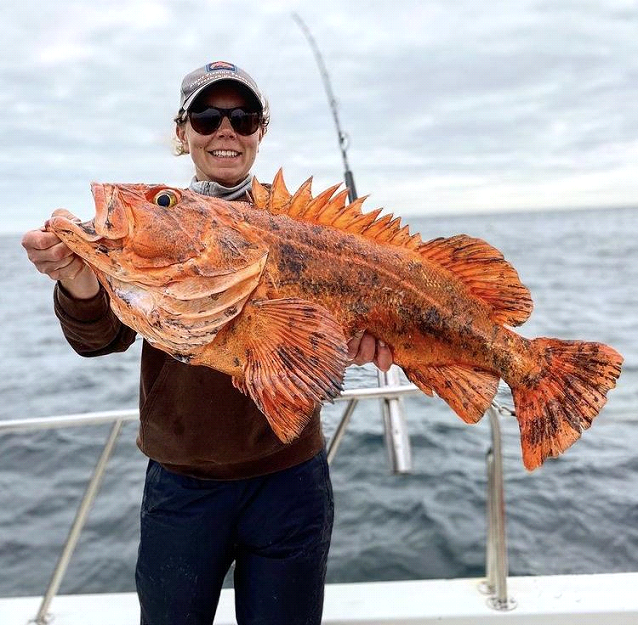 Yelloweye rockfish are one of the many species that anglers can pull out of Prince William Sound during their Alaska fishing trip. Photo courtesy of Valdez Saltwater Adventures 
Another way to experience the beauty of Valdez is to spend a day spotting wildlife on the water. Prince William Sound is full of wildlife like harbor seals, humpback whales, orcas, sea lions, sea otters and Dall's porpoise. Many opt for a day cruise for wildlife and glacier viewing. Wildlife cruises and charters depart from Port Valdez daily during the summer and meander through Port Valdez, Prince William Sound and Columbia Bay. Along the way, cruises and charters will often pause at Columbia Glacier, Meares Glacier or Glacier Island, where passengers can find harbor seals or seal lions resting on icebergs. 
Alaska's seafood-rich waters make it a premier destination for whales. Humpback whales feed in the waters of Prince William Sound in the summer months, making Valdez one of the best places for whale watching in Alaska. Many humpback whales migrate north in April and early May, just in time for Alaska's summer whale watching season, before migrating back south to Hawaii for mating season in the fall. Wildlife cruises and charters usually operate May through September in correlation with this peak season. 
Valdez is known to be one of the best places for whale watching in Alaska, and it isn't uncommon to be treated to a show by breaching humpbacks, which spend their summers in the area's waters. Photo courtesy of Amanda Bauer of Stan Stephens Cruises
Those looking for more adventure can spend a day kayaking glacial waters. Glaciers, wildlife, ice caves and waterfalls can be viewed up close by kayak, and it is even possible to take a kayak out fishing if you've got the right setup. There are many companies around Valdez that operate guided tours or rent out equipment. Travelers and locals who want their adventure with a little more of an adrenaline rush can book a whitewater rafting trip down Keystone Canyon. Rafting down Keystone Canyon offers a day of excitement and a different perspective of the natural beauty that surrounds Valdez.
For visitors who prefer to keep their feet on land, there are still plenty of ways to soak up the beauty of the blue waters around Valdez. Thanks to all the snow melt around America's snowiest city, during the summer months in Valdez, waterfalls can be seen cascading down nearly every mountainside. A hike to one of Valdez's many waterfalls is a great way to admire Alaska's natural beauty. Two of Valdez's most popular waterfalls, Bridal Veil Falls and Horsetail Falls, can be viewed from lookout points on the Richardson Highway or up close on hiking trails. Flightseeing tours are also available for a bird's-eye view of Valdez's canyons and waterfalls.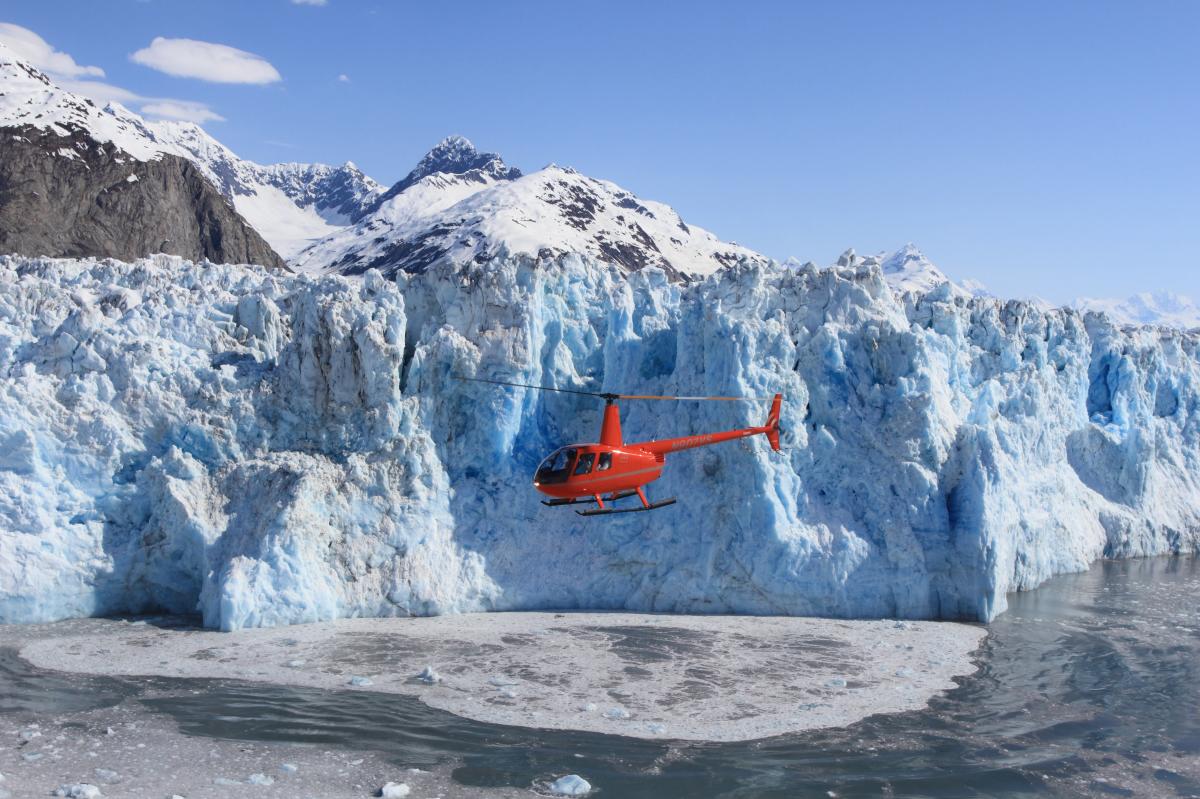 If a visitor wants to discover all the beauty Valdez has to offer during their summer trip to Alaska, flightseeing is a great way to see everything from glaciers to waterfalls to wildlife. Photo courtesy of VS Helicopters. 
Take the day to leisurely stroll along the Valdez Small Boat Harbor, enjoy a picnic on the John Thomas Kelsey Municipal Dock or visit the Solomon Gulch Fish Hatchery. The hatchery presents a unique opportunity to observe one of Alaska's largest fishery enhancement programs. It was completed in 1983 with a mission to ensure adequate numbers of wild salmon return each year, increasing the harvests of both sport and commercial fisheries in the area. Every year, the hatchery rears and releases 270 million pink salmon (also known as humpbacks) and 2 million silver salmon. Self-guided tours are available along the hatchery walkway during the summer, and the hatchery is a great spot to view wildlife such as bears, bald eagles and sea lions. 
Planning the ultimate Alaska vacation in Valdez is made even easier with an online free vacation guide, so travelers can make the most of their summer trip to Alaska. This summer, discover the small town charm and big adventure attitude of Valdez on the water.