Juneteenth Celebration
Join the City of Valdez in commemoration of the Juneteenth holiday.
The City of Valdez is hosting a few free events this week.
o    Brown Bag Lunch & Learn - Friday, June 17, 11:30 A.M. - 1:30 P.M. in City Council Chambers -  Join us for a short film and presentation about Juneteenth and learn about the significance of this day. Informational materials will also be provided. This is a drop in event.
o    Commemorative Walk - Friday, June 17, 3:30 P.M. - 5 P.M. Meet at the Pioneer Drive side of the Park Strip near City Hall - Together, we walk for racial equality and freedom for all.
o    Free Movie: "Harriet" - Saturday, June 18, 7 P.M. at the Civic Center Cinema - This movie is based on the story of iconic freedom fighter, Harriet Tubman, and is rated PG-13.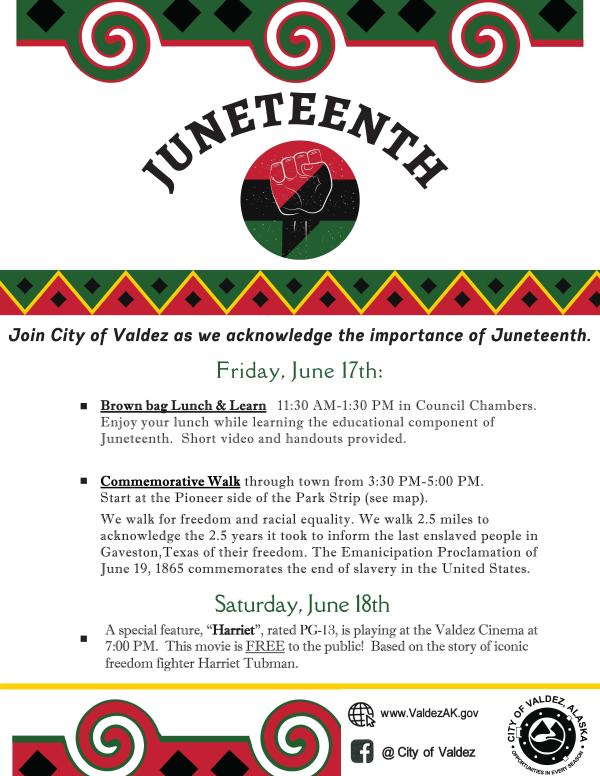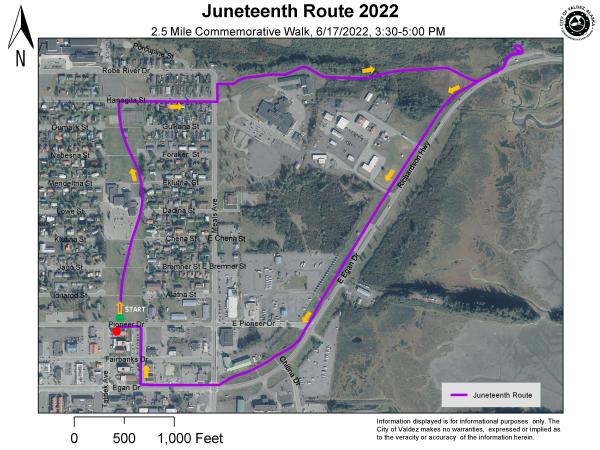 City Annual NYE Fireworks Show - 10pm on 12/31/23 View from Kelsey Dock, Dayville Road, & Harbor... Read More