---
---
Waterfalls in Valdez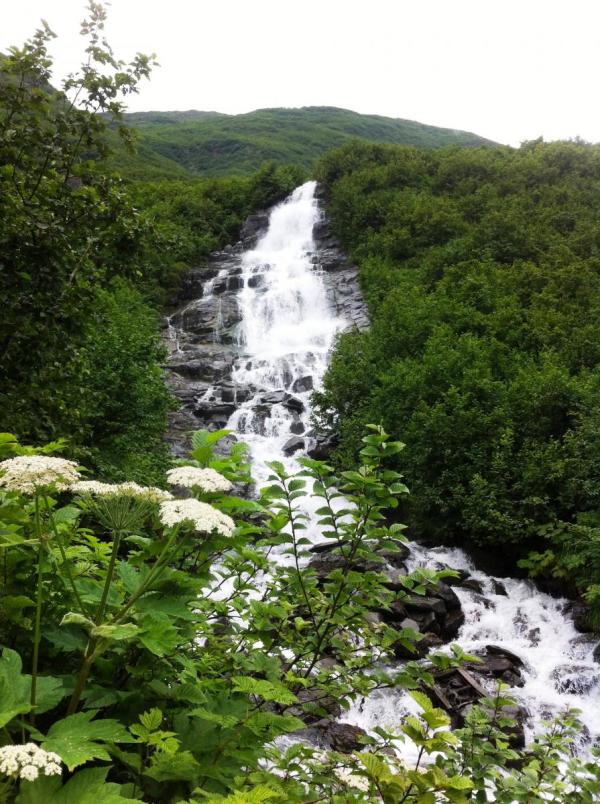 For all you thrill-seekers looking for waterfalls, Valdez, Alaska has some of the most breathtaking waterfalls in the world. With more than 27 feet of average snowfall during the winter, Valdez becomes The Land of Waterfalls when the snow melts in the spring and summertime. Countless waterfalls cascade down almost every mountainside in Valdez.
When driving into Valdez, you will pass through Keystone Canyon; a place of spectacular waterfalls, magnificent geology and fascinating history. Horsetail Falls and Bridal Veil Falls cascade over towering canyon walls, greeting travelers from above. Keystone Canyon is located at miles 14 through 17 on the Richardson Highway.
There are various ways to get up close to these spectacular waterfalls: drive through the Keystone Canyon and park at one of the pull-outs to take beautiful photos; raft or kayak the Lowe River which runs directly in front of Bridal Veil Falls; or hike through the 1.8-mile Keystone Canyon Pack Trail that puts hikers above the Bridal Veil Falls and Keystone Canyon for a breathtaking birds-eye view. Ice climb the magnificent frozen waterfalls in the wintertime.
Once you've entered the town of Valdez, hike one of our many trails where spectacular waterfalls can be enjoyed. Take a wildlife cruise and see all the waterfalls that flow down the majestic mountains into Prince William Sound.
Waterfalls in the Copper Valley
If you travel to Valdez on the Richardson Highway south from Glennallen, you'll have many opportunities to spot waterfalls along the way. When the ice and snow starts melting in the spring, streams of water descending from the hillsides are visible from the Highway. 
Liberty Falls
If you're traveling on the Edgerton Highway past Kenny Lake, out to Chitina, Kennecott or McCarthy, look for Liberty Falls on Mile 23.5 of the Edgerton Highway. A recreation site is located next to the falls.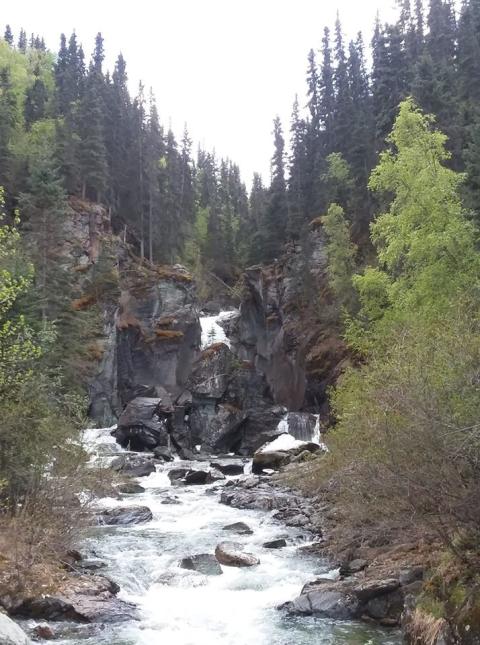 Liberty Falls near Chitina, Alaska